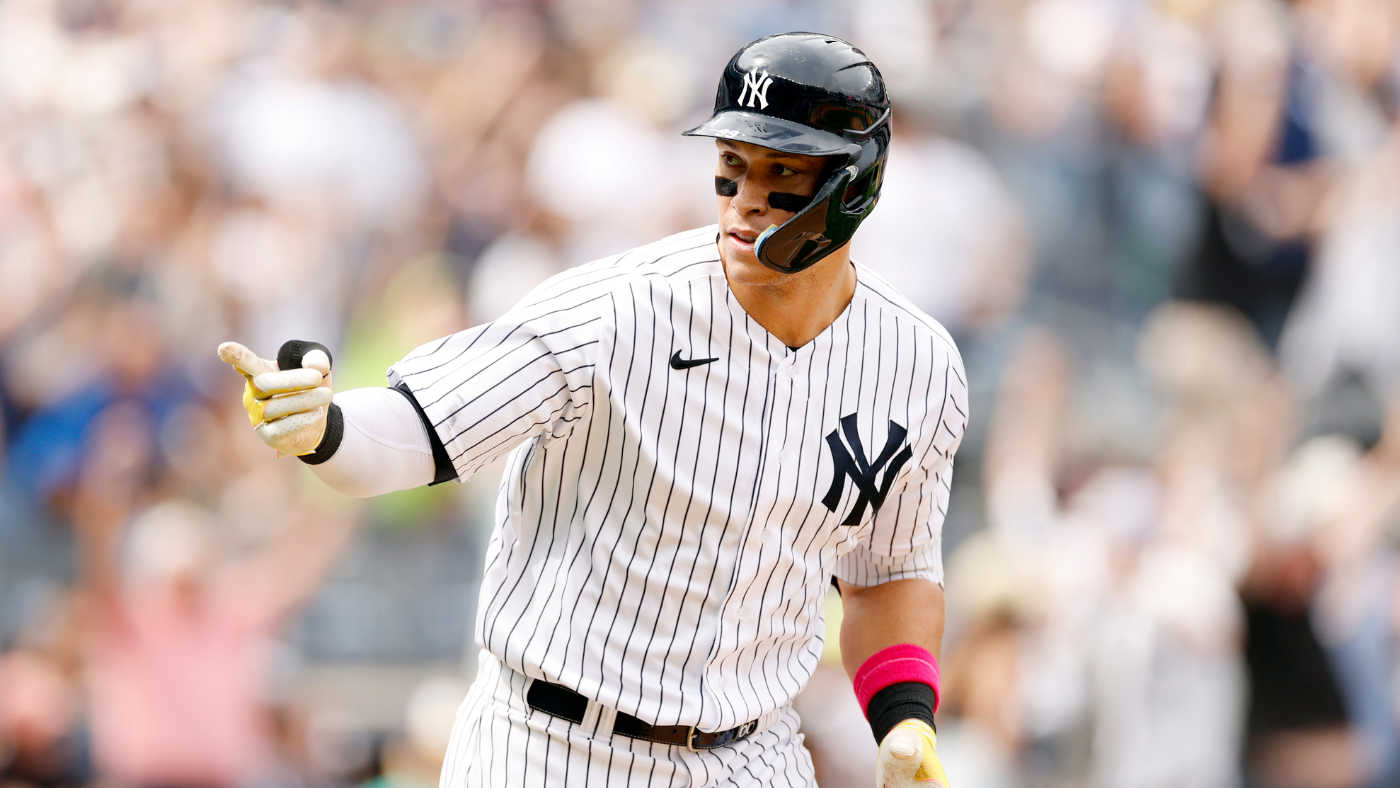 The New York Yankees and Tampa Bay Rays followed a action-packed game on Friday night with another eventful, high-scoring game on Saturday afternoon. The Yankees triumphed 9-8 (box score), as on Friday, mounting a furious comeback that overcame an early 6-0 deficit. Aaron Judge, last year's home run king, recorded his second multi-homer game of the season and his first since April 9.
The Yankees have now ensured that they will at least share their four-game set against Major League Baseball's most successful team. The Yankees are 23-18 this season, while the Rays are 30-11, meaning New York is seven games behind in the American League East. The Yankees could leave the basement and move into a tie for third with losses to the Boston Red Sox and Toronto Blue Jays on Saturday.
It is worth noting that the Rays suffered four losses all season when they scored first. The Yankees are responsible for three of those, according to Katie Sharp of Stathead.
Here are four other things to know about Saturday's game.
1. Judge fuels comeback
As mentioned in the introduction, Yankees slugger Aaron Judge recorded his second multi-homer attempt of the season on Saturday as part of a comeback effort.
Judge launched his first home run in the fifth inning, a two-run blast with a runout speed of 106 mph and a distance of 382 feet, to trim Tampa Bay's lead from 6-2 to 6-4. He then hit another two-run shot in the sixth, this time to put the Yankees ahead 7–6. Judge's second home run had a runout speed of 113.5 mph and carried 130 yards.
Judge's home runs were the longest and fourth longest balls hit during Saturday's game. He also accounted for the third-longest, a 383-foot swipe to midfield early on.
The slugger now has 29 multi-homer games with the Yankees, making him sixth in franchise history. He is six clear of Alex Rodriguez for fifth. The leader in that category is, of course, Babe Ruth (68 multi-homer games).
On Saturday, Judge had hit .255/.349/.481 (129 OPS+) with six home runs and 16 runs batted in over 30 games. These home runs were his first since returning from a stay on the injured list on Tuesday due to a pulled hamstring.
2. Díaz hits grand slam
While Judge's heroics took precedence, don't overlook how the Rays built a 6-0 lead in the first place – thanks in large part to a Yandy Díaz grand slam.
Díaz teed off Nestor Cortes in the fifth inning and increased Tampa Bay's lead from 1-0 to 5-0 with a single swing. His home run had an exit speed of 108.5 mph and traveled 425 feet, according to Statcast. Look:
Díaz came in on Saturday and hit .311/.420/.563 (177 OPS+) with nine home runs. His single-season career-high in dingers is 14, suggesting he's in a prime position to surpass that mark – and has plenty of time left.
3. McClanahan scuffle
Shane McClanahan has solidified himself over the past three years as one of the best left-handed starters in baseball. He had an unusual off-out performance on Saturday, giving up four runs on five hits and four walks over four innings pitched.
McClanahan, who started Saturday with a 1.76 ERA and a 2.90 strikeout-to-walk ratio in his first eight appearances, had allowed no more than two runs in a start earlier this year. Likewise, he had worked at least five innings each timeout. This was the fourth time this year that he walked four batters. He also did it last time away against the Baltimore Orioles. The Rays nevertheless won that game 3-0.
4. Series Finale on Deck
The Yankees and Rays will meet again on Sunday for the series finale. Clarke Schmidt (5.35 ERA, 4.91 FIP) is expected to face veteran Zach Eflin (2.91 ERA, 3.21 FIP). Another Yankees win would put them six games behind, or the closest since April 27. The first pitch is scheduled for a little after 1:35 p.m. ET.