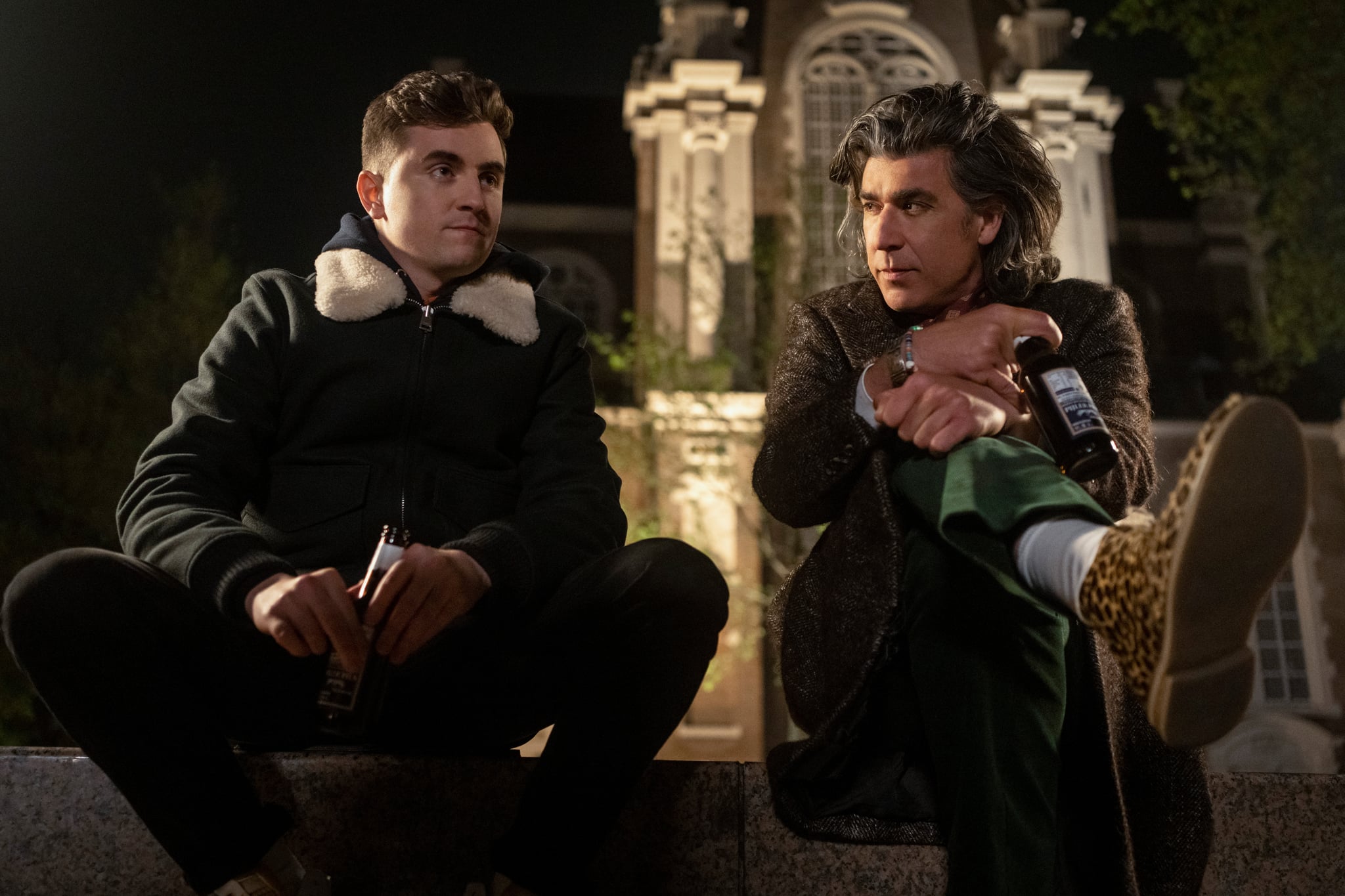 Billy Harris of "Ted Lasso" knows that some fans have been waiting a long time for this. Harris plays Colin Hughes, a Welsh left winger for the show's fictional AFC Richmond. In the third episode of season two, Colin makes a casual comment about Grindr that goes unnoticed by the rest of the team. But some fans – especially LGBTQ+ – thought the show sowed the seeds before finally revealing that Colin is queer (and closeted, a common situation in men's sports). And in season three, the show reveals that Colin is gay, though he's still hesitant to come out in public. Harris tells POPSUGAR that he had "so many interactions" with fans about Colin's Grindr line, and he was glad the show confirmed their theories this season.
He especially cherishes the sixth episode of this season, in which Colin has a heart-to-heart with Trent Crimm (James Lance), who is also queer. Colin is tired of living what he calls two lives, and he's ready to merge the two sides of him – football player and gay man. "The way it was handled was one of my favorite things," he explains. "It wasn't outrageous, it wasn't seen as negative."
"I think that's one of the things I get out of this [plot] is that all athletes are people as well as sports people," he says. He is especially pleased that the show is sparking conversations about inclusion in sports.
Lance tells POPSUGAR, "It's a privilege to be a part of such an impactful storyline." He had no idea Trent's journey was going there when he was cast in season one as a serious reporter who is always a thorn in Ted's side. But between seasons one and two, he found out that Trent would still be hanging out with the team in season three.
"I got a text from Jason [Sudeikis] that said Trent was in the world in season two, but he was excited about his season three storyline, which was amazing to discover," explains Lance. He finally got a hint of that storyline in season two, when Sudeikis ( who co-created the show, serves as showrunner for season three, and stars as Ted) and co-creator Joe Kelly took him from his dressing room to the pub one day during filming."[Jason] said, 'OK, so season three, you're going to write a deep dive book on the team. And by the way, you're in the pub with that guy.'"
"And I was like, what am I with that guy," says Lance. "And he was like, 'You're with that guy.'" Some viewers at the time commented that Trent might have been on a date with the mystery man at the pub, but the show never made the connection explicit. "So it was very exciting," says Lance.
Harris is hopeful about the future of LGBTQ+ people in real-world sports. "I believe, you know, a lot of fans and clubs would support us," he says of players coming out. toxic messages."
But if "Ted Lasso" can make things easier for queer athletes and fans, "I think that's what this show is about," he says.
New episodes of "Ted Lasso" will stream on Apple TV+ on Wednesday




Source link
#Billy #Harris #Ted #Lasso #Hopes #Colins #Plot #Easier #Real #LGBTQ #Athletes