Cillian Murphy's latest role as J. Robert Oppenheimer in Christopher Nolan's "Oppenheimer" has garnered significant buzz and critical acclaim, with some predicting that his intimate, complex portrayal of the man behind the atomic bomb will earn him an Oscar nomination. Though Murphy is undoubtedly brilliant in the biographical epic, the Irish actor has had over 25 years of preparation for the role through a number of projects in film, TV, and theater.
Murphy, like many actors, began his acting career on stage. In 1996, he made his stage debut in Enda Walsh's play "Disco Pigs," which was later adapted into a feature film starring Murphy in 2001. By the early 2000s, the actor took on several roles, but his role as Jim in the post-apocalyptic horror film "28 Days Later" propelled him into Hollywood. In 2005, he starred in "Batman Begins" and began what would become a decades-long collaborative friendship with Christopher Nolan. "I was a Chris Nolan fan. That's how I was when I met him for the first time, because I'd watched 'Following,' I'd watched 'Memento,' I'd watched 'Insomnia.' And I met him for 'Batman Begins' on the basis of being a fan. So it feels absurd that I've been in six of his films," Murphy told Rolling Stone in 2023.
Since his early days of acting, Murphy has become a highly respected, globally recognized actor known for the depth, intensity, and complexity he brings to each role, whether it's a shell-shocked soldier in "Dunkirk" or the cunning crime boss Thomas Shelby in "Peaky Blinders." Keep reading for Murphy's best movie and TV show roles.
Cillian Murphy Movies
1. "Disco Pigs" (2001)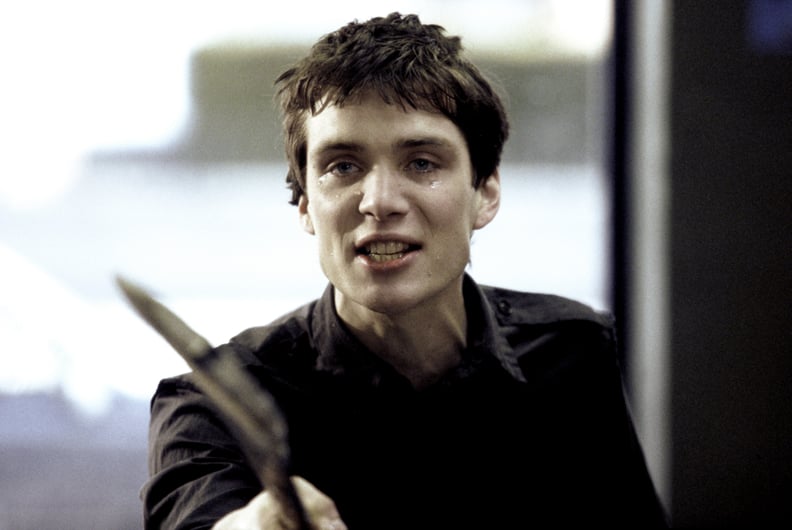 Murphy's first leading role on screen was in the 2001 film "Disco Pigs." The film is based on the 1996 play of the same name by Walsh, which Murphy also starred in. "Disco Pigs" follows two teenagers, Pig (Murphy) and Runt (Elaine Cassidy), who were born at the same hospital on the same day and live next to one another. Over the years, the two form a close, albeit unhealthy, bond, which comes to a head when Runt develops feelings for a boy at school.
2. "Breakfast on Pluto" (2005)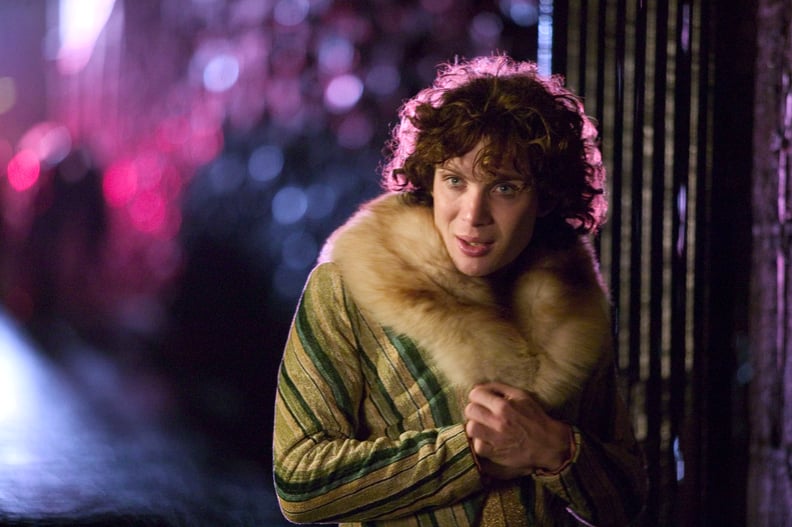 Murphy's role as Patricia "Kitten" Braden in "Breakfast on Pluto" earned the actor a Golden Globe nomination for best actor in a motion picture musical or comedy. The film, based on the 1998 novel of the same name by Patrick McCabe, centers around Patricia "Kitten" Braden, a young trans woman living in Ireland during the Troubles of the 1970s. Sick of her Irish town, she ventures to London to learn more about herself and find her birth mother.
3. "Red Eye" (2005)
Before securing a seat on a red-eye flight to Miami, Lisa Reisert (Rachel McAdams) meets a charming man named Jackson Rippner (Murphy). The two hit it off so well that she opts to sit next to him during the flight, but after takeoff, Jackson informs her that he works for a domestic terrorist organization that seeks to assassinate Charles Keefe (Jack Scalia), the deputy secretary of Homeland Security. When he threatens to kill her father, Lisa is forced to help Jackson and the organization carry out the plan.
4. "Batman Begins" (2005)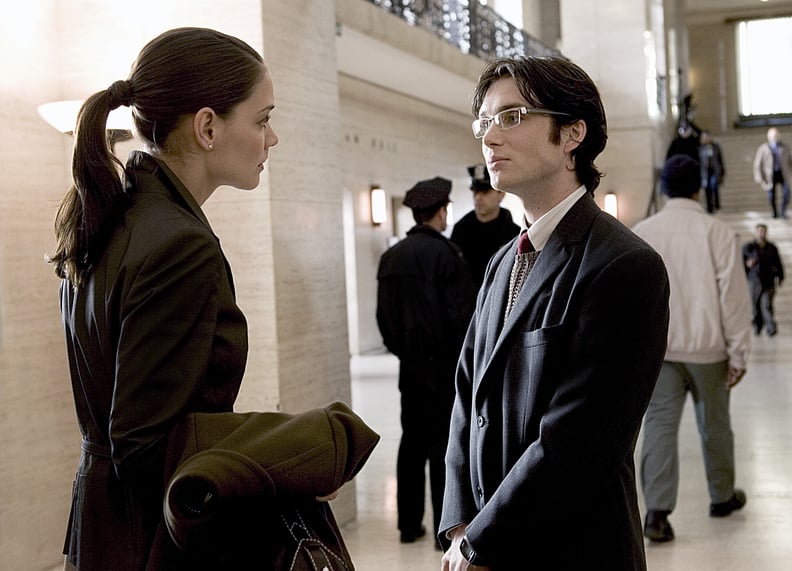 In the first film in Nolan's Batman film series, a young Bruce Wayne witnesses the murder of his parents after a night at the opera. Now an adult, Wayne (Christian Bale) assumes the identity known as Batman, a vigilante who seeks to bring criminals to justice and restore order to Gotham City. With villains Ra's al Ghul (Ken Watanabe) and the Scarecrow (Murphy) creating chaos in the city, it's up to Batman to stop them.
5. "28 Days Later" (2007)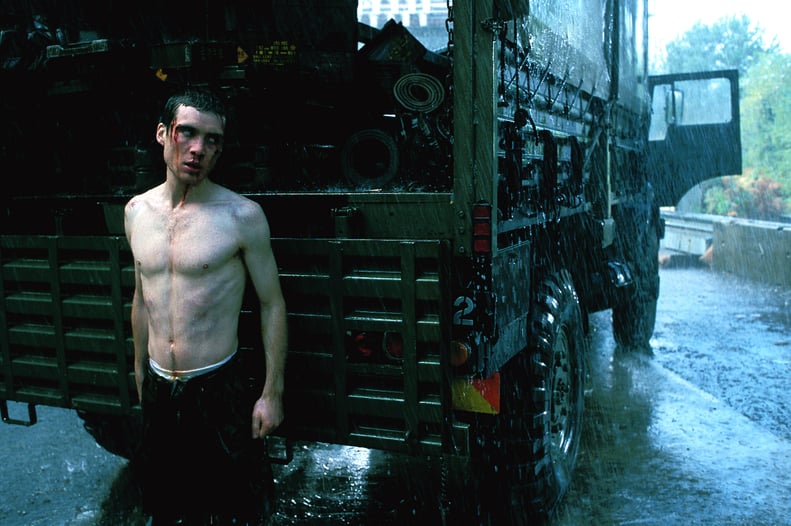 In the UK, a highly contagious, aggression-inducing virus called "Rage" spreads to the general population when a chimpanzee carrying the virus is released from a Cambridge laboratory. The virus exposure leads to an epidemic and mass casualties, which comes as a complete surprise to bicycle courier Jim (Murphy), who was in a coma prior to the epidemic. As one of the few uninfected people left in society, Jim has to fight to survive.
6. "The Dark Knight" (2008)
In "The Dark Knight," the second in Nolan's Batman series, Batman teams up with police Lieutenant James Gordon (Gary Oldman) and District Attorney Harvey Dent (Aaron Eckhart) to take down organized crime in Gotham City. Their efforts are complicated and thwarted by the Joker (Heath Ledger), who has no limits to his destructive and evil ways. As they fight to protect Gotham from the Joker's crimes, one of their own is corrupted by him. Murphy makes a cameo appearance in the film and reprises his role as Jonathan Crane/Scarecrow.
7. "Inception" (2010)
International fugitive Dom Cobb (Leonardo DiCaprio) has a special ability to infiltrate people's dreams and extract valuable information from their subconscious. While Cobb has become popular among some of the world's biggest corporate figures, his work has cost him many aspects of his life and all that he loves. When the opportunity arises for Cobb to redeem himself, he is tasked with the difficult job of planting an idea in the mind of Robert Fischer (Murphy), the heir to a wealthy business empire.
8. "The Dark Knight Rises" (2012)
Eight years after the events of "The Dark Knight," Bruce Wayne has taken a long break from being Batman. With organized crime nearly gone in Gotham City, it appears that the city is finally under control, until he is forced out of exile after a new villain named Bane (Tom Hardy) threatens to destroy it all over again. Like the previous film, Murphy reprises his role as Jonathan Crane/Scarecrow.
9. "Transcendence" (2014)
Dr. Will Caster (Johnny Depp) is fascinated with the idea of artificial intelligence and the nature of sapience, so much so that he creates an artificially intelligent computer that he believes will significantly change society. When Will's aspirations get out of control, FBI Agent Donald Buchanan (Murphy) and scientist Joseph Tagger (Morgan Freeman) work to put an end to the intelligence before it leaves irrevocable damage to society at large.
10. "In the Heart of the Sea" (2015)
In Ron Howard's 2015 film, Murphy stars as Matthew Joy, a passenger on Essex, a whaling ship, during a voyage in 1820. The story is based on the 2000 nonfiction book of the same name by Nathaniel Philbrick, which examines the 1820 sinking of the Essex whaling ship after it was attacked by a sperm whale. The tragic story inspired Herman Melville's popular novel "Moby-Dick."
11. "Dunkirk" (2017)
"Dunkirk" intimately examines the evacuation of Allied soldiers from the beaches of Dunkirk in Northern France during World War II. Completely surrounded by German troops following the Battle of France in 1940, a young British soldier named Tommy (Fionn Whitehead) is one of the nearly 400,000 soldiers that needs to be evacuated before the Germans reach the beach. In true Nolan fashion, the story is told from multiple perspectives and through different timelines, with Murphy appearing as a shell-shocked soldier that survives a U-boat attack.
12. "A Quiet Place Part II" (2020)
"A Quiet Place Part II" picks up where the original film left off, with a few new characters in the mix. In a world inhabited by blind aliens that have special hearing abilities, those who survived the wrath of the aliens must live with caution to survive. Evelyn Abott (Emily Blunt), now widowed with three children, desperately seeks civilization with the help of Emmett (Murphy), a friend of her deceased husband.
13. "Oppenheimer" (2023)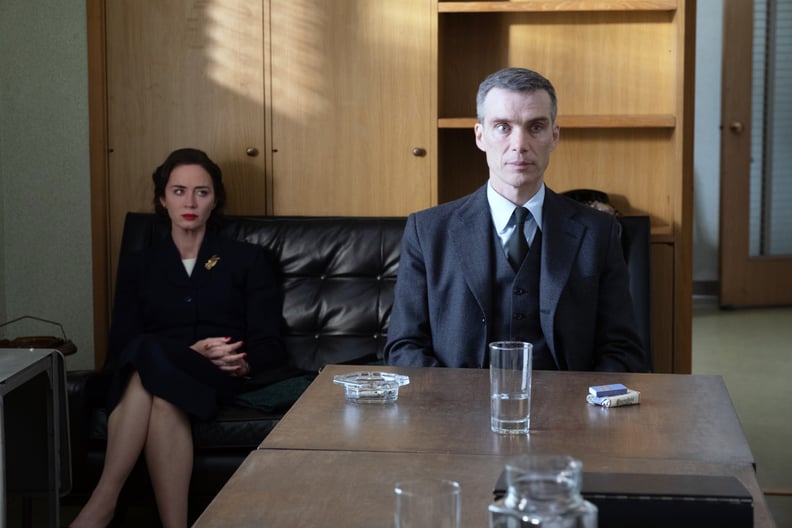 Murphy's latest collaboration with Nolan is "Oppenheimer," which examines J. Robert Oppenheimer's (Murphy) work with the nation's best scientists, Lieutenant General Leslie Groves (Matt Damon), and Lewis Strauss (Robert Downey Jr.) to create the Manhattan Project, which sought to get ahead of Nazi Germany's nuclear weapon development during WWII. The Manhattan Project is famously known as the government project that created the first atomic bombs. Murphy plays the role of Oppenheimer, who held serious guilt following his contribution to the bomb's creation and faced intense suspicion and scrutiny from the US government during the Second Red Scare of the 1950s.
Cillian Murphy TV Shows
14. "The Way We Live Now" (2001)
Murphy's first television role was as Paul Montague in the four-part BBC One series "The Way We Live Now." The 2001 miniseries is based on the 1875 novel of the same name by Anthony Trollope and follows Augustus Melmotte (David Suchet), a mysterious foreign financier who has plans to create a new business in London with promised wealth for those who join him. As his plans start to come to fruition, he is surrounded by money-hungry aristocrats and businessmen, but a young engineer named Paul Montague spices up the plans with an ambitious railroad idea.
15. "Peaky Blinders" (2013-2022)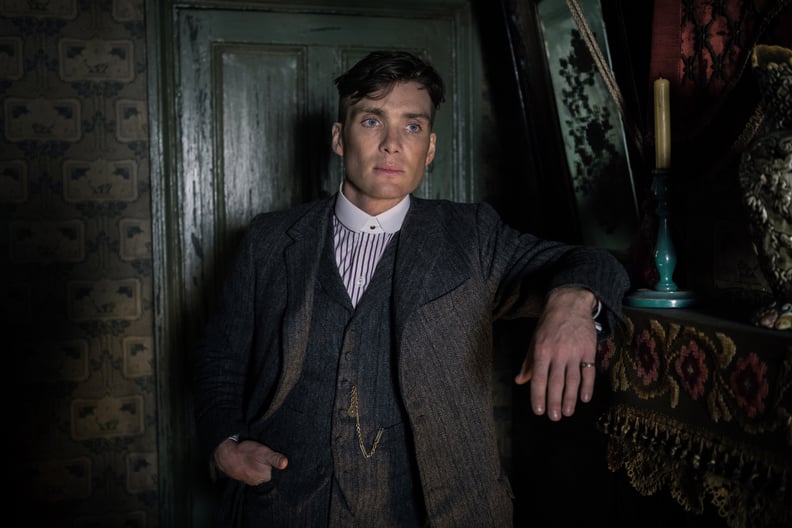 Outside of his extensive work in films, Murphy is well-known for his role as Tommy Shelby in the BBC series "Peaky Blinders." The series centers around the crimes of the Peaky Blinders crime gang in Birmingham, England, in the early 20th century. Among the Peaky Blinders gang is Tommy Shelby, a cunning crime boss and war veteran who struggles with PTSD. The series ran for six seasons and has garnered widespread acclaim from fans and critics alike.


Source link
#Cillian #Murphys #Movies #Shows #Oppenheimer #Peaky #Blinders