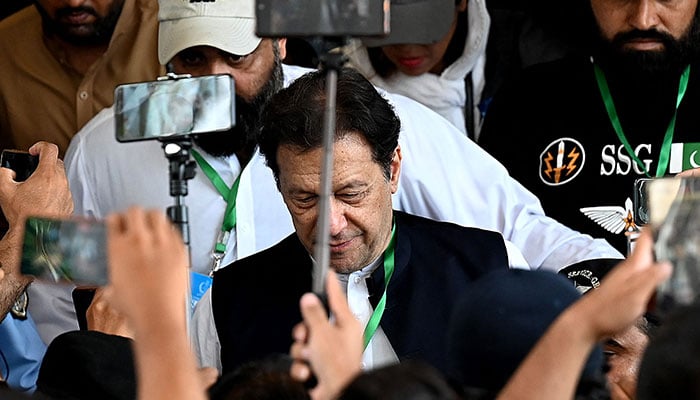 Confusion regarding the current location of Pakistan Tehreek-e-Insaf (PTI) Chairman Imran Khan arose on Monday as authorities of Adiala jail denied reports of the former prime minister's shifting to the prison after his lawyers made such claims.
Hours after the Islamabad High Court (IHC) directed the authorities concerned to move Khan to Adiala prison from the Attock jail, where he had been incarcerated for over a month, the members of his legal team said that the orders had been complied with.
Naeem Panjhota, who is the spokesperson of Khan on legal affairs, claimed that the ousted premier — who was removed from power via a parliamentary vote in April last year — has been shifted to the prison in Adiala.
However, the Adiala jail administration refuted the claim, saying that Khan has not yet been shifted there. 
---
More to follow…

#Confusion #surrounds #Imran #Khans #shifting #Attock #Adiala #jail #IHC #directives

Source link