A former friend of Meghan Markle, British TV presenter Lizzie Cundy, has spoken out about the Duchess of Sussex's role in the feud between Prince Harry and the Beckhams. Cundy believes Meghan may have "manipulated" Harry into believing the allegations she made against Victoria Beckham, causing tension between the two families. The Beckhams were previously on good terms with Harry and Meghan, but the leaked stories accusation changed things. Cundy also recalls Meghan's excitement upon meeting Victoria at an event in 2013, a stark contrast to the current situation.
Meghan Markle's allegations and the Beckham feud
According to Cundy, Meghan claimed that Victoria Beckham was the source of a leak to the press. This led to reported fury from David Beckham and a dispute between him and Prince Harry over the phone. The accusations strained the previously positive relationship between the Sussexes and the Beckhams.
ALSO READ: Meghan Markle and Prince Harry wish to rekindle broken ties with Royal family by moving to UK? Find out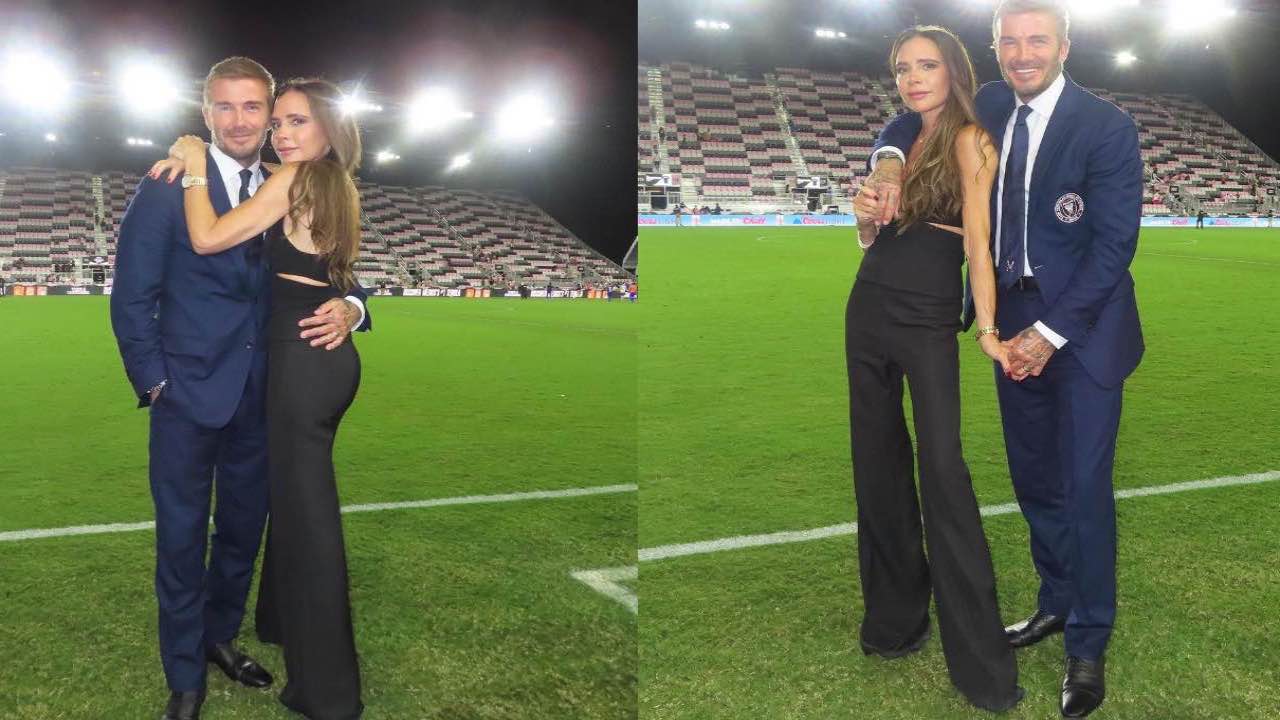 Meghan Markle's fangirl moment over Victoria Beckham
Lizzie Cundy recalls a moment in 2013 when Meghan "squealed" in excitement upon seeing Victoria Beckham at an event. She described Meghan as a "proper big fan" of Victoria. However, Cundy now believes that Meghan's allegations may have caused a rift, leading some friends, including the Beckhams, to distance themselves from the Duchess. As the feud between the Sussexes and the Beckhams continues to make headlines, Lizzie Cundy's insights shed light on Meghan's alleged actions and their impact on her relationships. The once positive connections with close friends, including the Beckhams, appear to have changed, raising questions about the state of Meghan and Harry's friendships within the public eye.
Prince Harry and Meghan Markle's relationship timeline
Prince Harry and Meghan Markle's royal love story began with a chance blind date in July 2016, set up by a mutual friend. Despite Meghan's initial unfamiliarity with the royal family, sparks flew instantly between the two. Their relationship flourished in secrecy for four months until news of their romance surfaced in October 2016. Soon after, Meghan was introduced to Harry's family, including the Queen, and faced intense media scrutiny, prompting Harry to publicly defend her. Their love persevered, culminating in a magical engagement in November 2017 and a fairytale wedding in May 2018. Today, the couple is a family of four, with two children, Archie and Lilibet Diana, and in 2020, they made the decision to step back from their royal duties.
ALSO READ: Did David Beckham end his friendship with Prince Harry and Meghan Markle? Find out


Source link
#Meghan #Markle #manipulate #Prince #Harry #believing #allegations #David #Victoria #Beckham