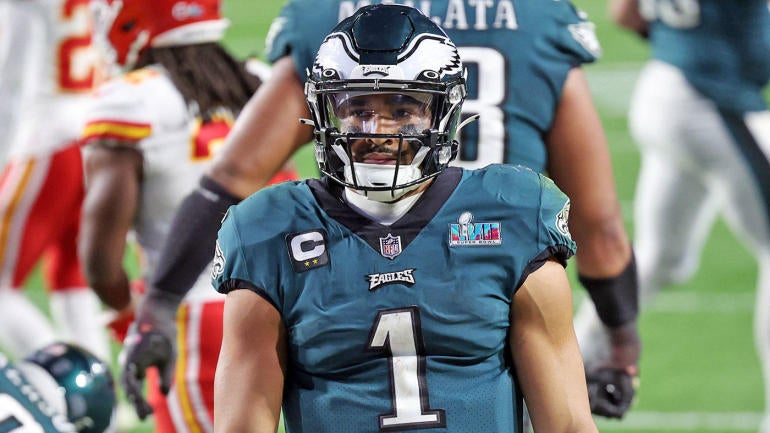 Philadelphia Eagles quarterback Jalen Hurts has a pretty busy offseason.
Just a few weeks ago, Hurts signed a huge, five-year, $255 million contract extension that made him the highest paid player in NFL history by average annual value. This week, Hurts took the stage after graduating from Oklahoma University with a master's degree in Human Relations.
Here's a video of Hurts receiving his diploma, courtesy of Oklahoma Vice President for Student Affairs and Dean of Students Dr. David Surratt.
All of this, of course, comes on the back of Hurts who put together the most impressive season of his fledgling NFL career, emerging as an inner circle MVP candidate and leading the Eagles to the Super Bowl where he had one of his best games of the season. season despite his team ultimately falling short and losing to the Kansas City Chiefs.
Master in tow, Hurts is expected to lead what should once again be one of the NFL's top contenders when the 2023 season rolls around. Hurts will work with a new offensive coordinator after Shane Steichen took the head coaching job of the Indianapolis Colts, but Steichen's successor is Brian Johnson, who was previously the quarterbacks coach and helped develop Hurts.
Perhaps the Human Relations degree will help Hurts maintain and grow his relationship with Johnson and his teammates for years to come. Or maybe he's looking at a post-football career in the future. Either way, it's quite an achievement, and another milestone in Hurts' year full of them.