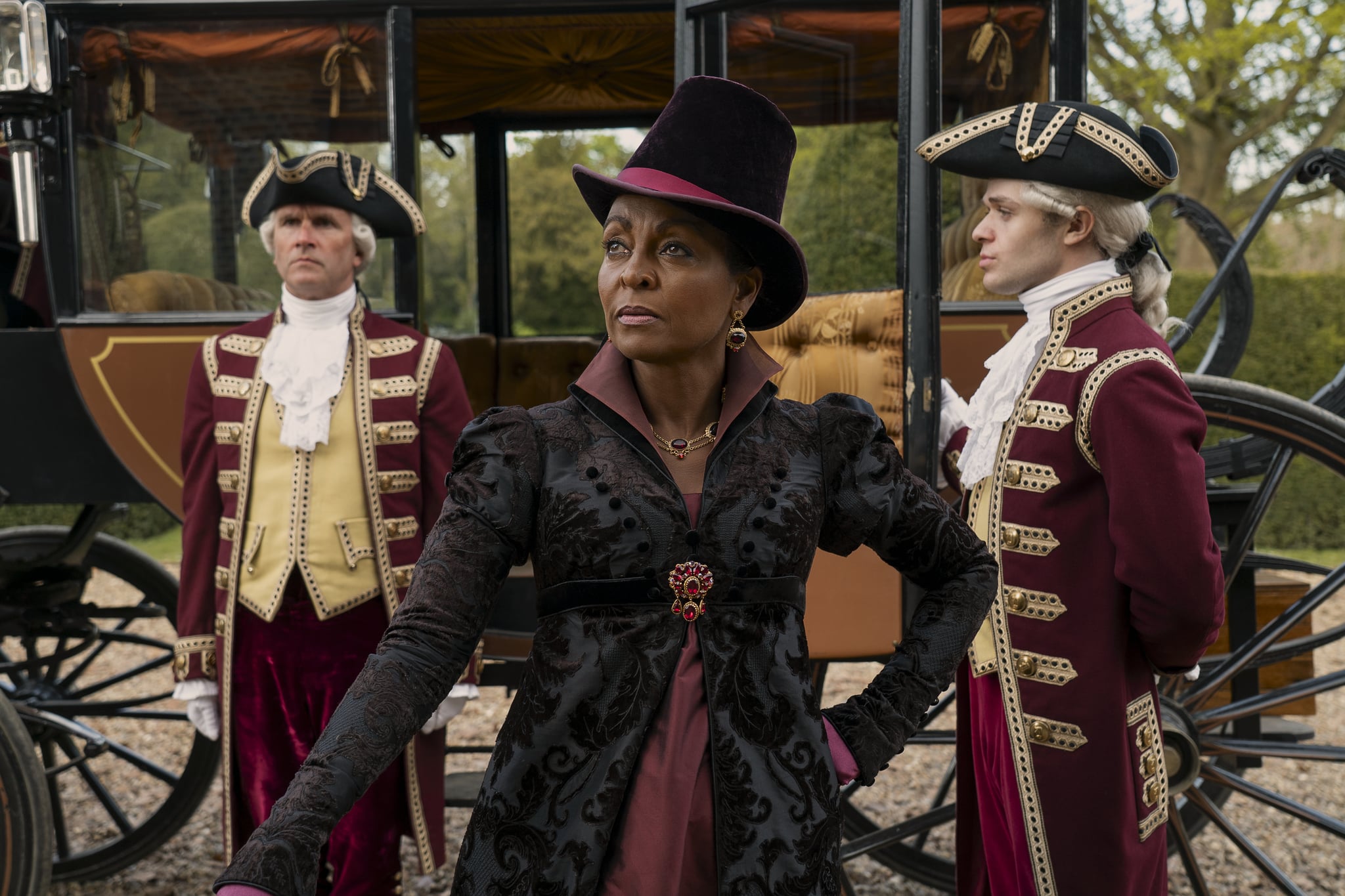 Netflix's new "Bridgerton" prequel series "Queen Charlotte" may focus on the titular monarch and her own family, but the new miniseries also shines a spotlight on the life of Lady Danbury, who fans also know and love from the original series. Adjoa Andoh returns as Lady Danbury fans know from the original series, while Arsema Thomas plays Agatha as a younger person in the past. Viewers also meet her husband Lord Danbury (Cyril Nri) for the first time and get a glimpse into their life during their marriage.
Agatha and her husband have four children, as Lady Danbury tells Queen Charlotte when she asks her advice on how to get her 15 children married and have babies. But throughout the series, we only meet one of her children, Dominic Danbury, the eldest son and heir, but none of the others. In the current "Bridgerton" story arc, Lady Danbury explains that her children are "continents" away.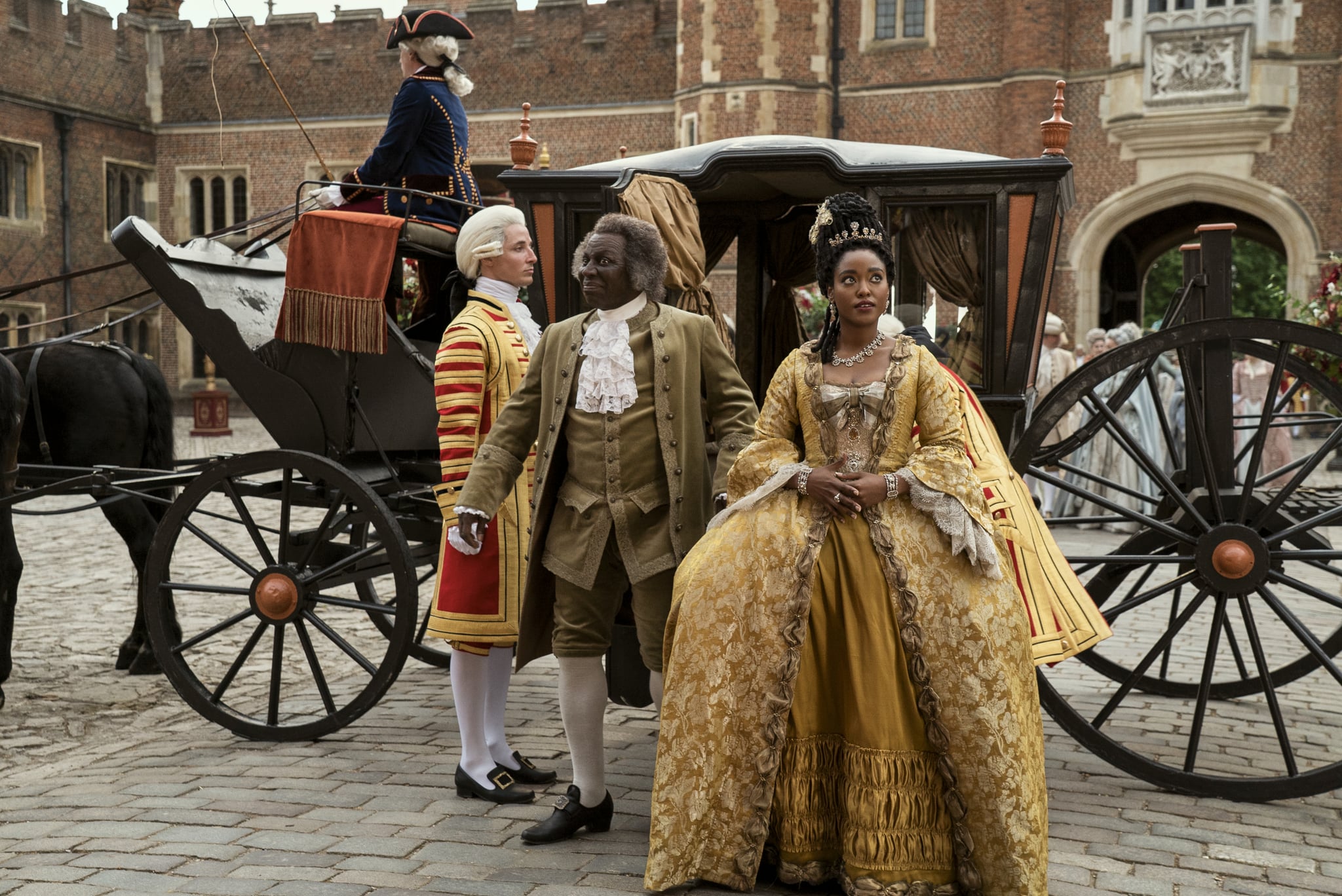 Dominic is also the name of Lady Danbury's eldest son in Julia Quinn's "Bridgerton" books. In the books, Lady Danbury also has a total of four children: Dominic, Cedric, Melissa, and Anne. So why doesn't "Queen Charlotte" introduce Lady Danbury's other children? The "Bridgerton" books may have the clues.
Later in the romance novel series, readers learn that Gregory Bridgerton's best friend is Gareth St. Clair, who becomes Hyacinth Bridgerton's love interest in the novel "It's In His Kiss". Gareth's mother is Lady Danbury's daughter Anne. Anne had an affair with her husband's brother, Edward St. Clair, making him Gareth's real father. Gareth does not learn his true parentage until he is older and grows up to believe that his mother's husband, Richard St. Clair, is his real father. He is mainly raised by Lady Danbury after his mother's death, similar to how she helps raise Simon Basset, the Duke of Hastings (played by Regé-Jean Page in the series).
It's possible that the main "Bridgerton" series wants to change Gregory, Hyacinth, and Gareth's story, so they didn't want to accidentally lock themselves in a corner when it comes to portraying Anne's childhood in "Queen Charlotte." Hyacinth's story is told in the seventh "Bridgerton" novel, so TV viewers may have to wait a long time for her and Gareth's story to hit the screen.
"Queen Charlotte" is now streaming on Netflix.




Source link
#Learn #Lady #Danburys #Family #Queen #Charlotte