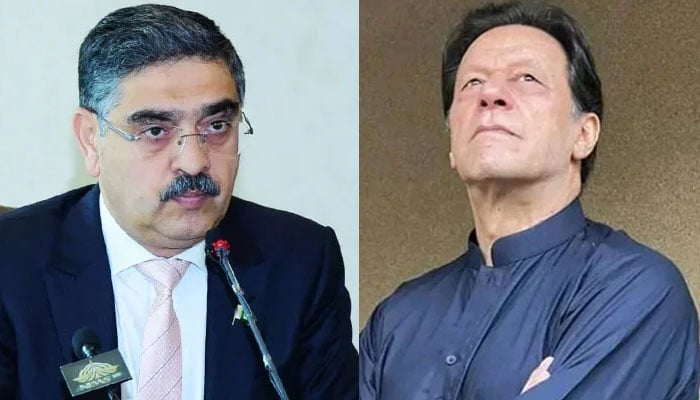 With the general elections having come closer, Caretaker Prime Minister Anwaar-ul-Haq Kakar has said that free and fair polls can be held even without incarcerated Pakistan Tehreek-e-Insaf Chairman Imran Khan — who is currently serving a three-year sentence in Attock jail.
Last week, the Election Commission of Pakistan (ECP) announced that general elections will occur by the end of January 2024.
In an interview with The Associated Press on Friday, PM Kakar said: "Free and fair elections can take place without [Imran] Khan or hundreds of members of his party who are jailed because they engaged in unlawful activities including vandalism and arson."
The May 9 riots were triggered almost across the country after the deposed prime minister's arrest in the £190 million settlement case. Hundreds of PTI workers and senior leaders were put behind bars for their involvement in violence and attacks on military installations.
During the protests, the miscreants targeted the civil and military installations including — Jinnah House and the General Headquarters (GHQ) in Rawalpindi. The military termed May 9 "Black Day" and decided to try the protesters under the Army Act.
Responding to a question, PM Kakar said that those PTI activists, who are serving jail sentences, were involved in arson attacks, vandalism and other illegal activities.
"Thousands of PTI activists who did not engage in unlawful activities can partake in the upcoming elections," he added.
---
— More to follow… 

#Free #fair #elections #held #Imran #Khan #Kakar

Source link