Amidst the azure allure of the Mediterranean waters, a fusion of Hollywood charisma and rock 'n' roll glamour converged on the island of Ibiza. The vibrant party scene of this destination played host to none other than Leonardo DiCaprio and Mick Jagger, two legendary icons from the realms of film and music. As DiCaprio's opulent $150 million mega-yacht graced the Ibiza shores, the stage was set for a night of revelry and star-studded camaraderie.
Leonardo DiCaprio and Mick Jagger's casual looks
As the evening unfolded, a tapestry of sartorial choices and island-inspired ensembles adorned the scene. Leonardo DiCaprio, his face hidden under a black baseball cap, exuded an air of casual sophistication. Sporting a white t-shirt, grey shorts, and white sneakers, he epitomized the laid-back Mediterranean charm. Seated beside him, Mick Jagger donned a distinctive black and purple patterned shirt coupled with a white baseball cap, showcasing his signature style that has inspired generations. The backdrop of this captivating encounter featured Leo's grand $150 million mega-yacht amid the seascape.
ALSO READ: Will Gigi Hadid ever get 'serious' about Leonardo DiCaprio? Here's what we know as they reignite dating rumors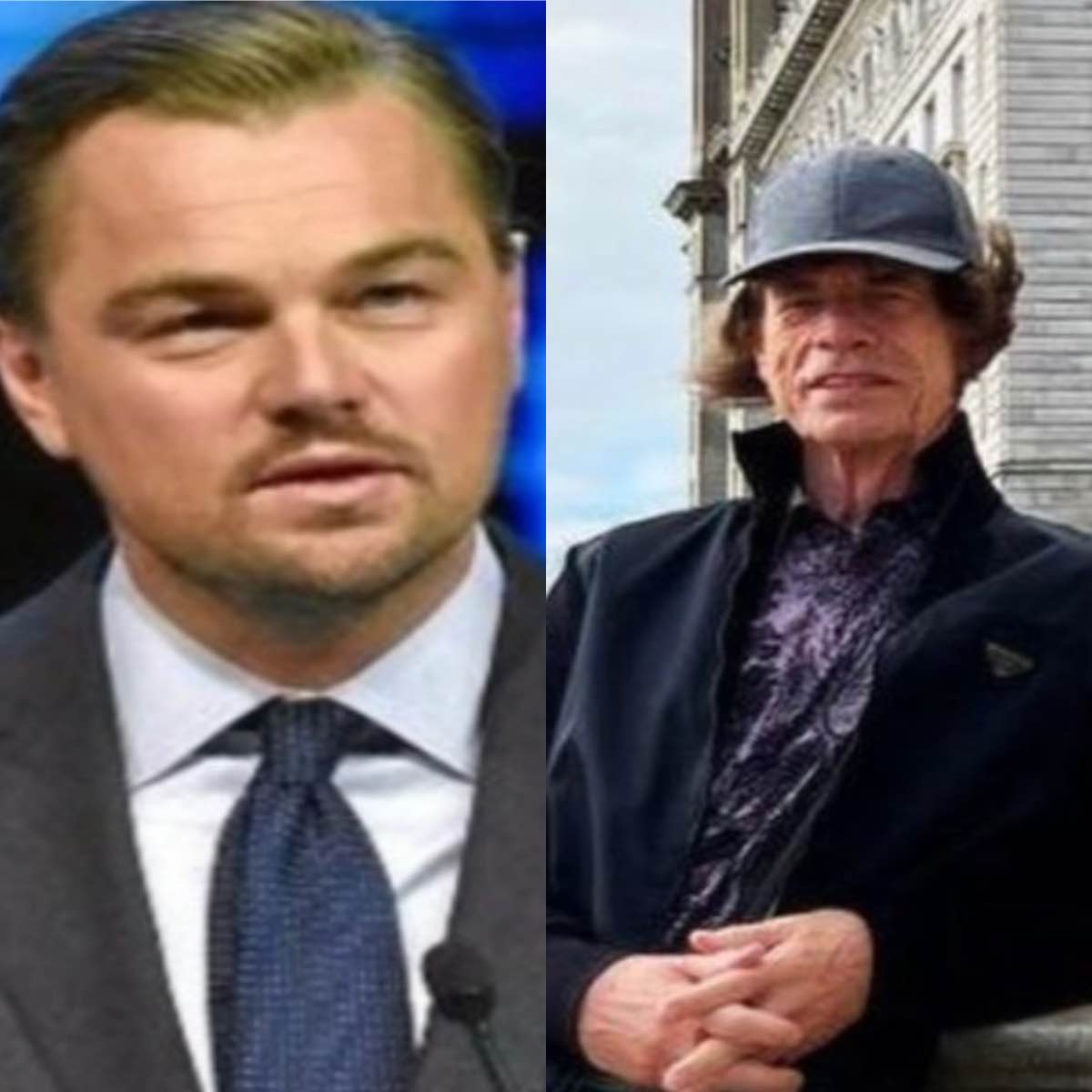 Arabella Chi and Leonardo DiCaprio
Amidst the sun-soaked splendor of Ibiza, Leonardo DiCaprio and Love Island's Arabella Chi created an unexpected spectacle. DiCaprio, famed for his cinematic allure, was joined by the reality TV sensation on his luxurious yacht, casting ripples of intrigue among onlookers and admirers. The juxtaposition of DiCaprio's silver screen magnetism and Chi's reality show glamour has ignited a fervor of speculation about their newfound connection. As whispers of past romantic entanglements flutter, their Mediterranean escapade stands as a captivating chapter in the enigmatic narrative of DiCaprio's public persona.
ALSO READ: Leonardo DiCaprio and Gigi Hadid spotted together again; Find out what's cooking
Leonardo DiCaprio and Mick Jagger's long-standing friendship 
In July, Mick Jagger celebrated his 80th birthday in iconic rockstar fashion, throwing a star-studded bash at his Chelsea home in London. Amid heavy rain, Lenny Kravitz, Jerry Hall, and others partied into the night. Surprise guest Leonardo DiCaprio joined the revelry, singing Happy Birthday alongside Kravitz. Jagger's bandmate Ronnie Wood and family danced at the afterparty. Exotic dancers, a Cuban theme, and endless drinks set the vibrant tone. The event marked a joyful milestone, with Jagger's girlfriend and son sharing heartfelt messages, while Mick himself danced till 3 am. 
ALSO READ: Amid Gigi Hadid dating rumors, Leonardo DiCaprio gets linked to models Maya Jama, and Neelam Gill; Here's how


Source link
#Leonardo #DiCaprio #partying #rockstar #Mick #Jagger #endless #Ibiza #vacation