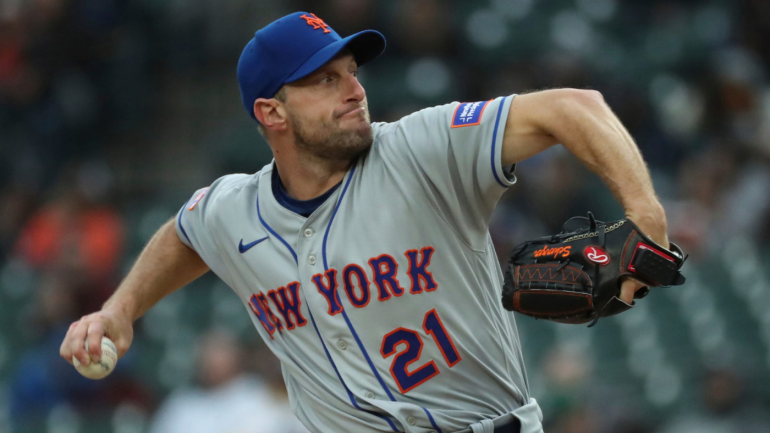 SATISFACTION
Three rain showers in four days pushed Max Scherzer's return from his ten-game suspension for foreign matter back to Wednesday night. Perhaps he wishes he could have avoided the hill a little longer.
The Detroit Tigers, Scherzer's former team, hammered the right-handed New York Mets for six runs in just 3 1/3 innings in the second game of Wednesday's doubleheader (GameTracker). Scherzer gave up homeruns to Eric Haase and Matt Vierling and retired only 10 of the 19 batters he faced. He threw 75 pitches and struckout three batters.
"It all sucked," Scherzer said of his suspension on Tuesday (per News day). "You can't help it (the three rains). I can't control it, so I can't get mad about it."
Scherzer was ejected from his April 19 start against the Los Angeles Dodgers after umpires found a sticky substance on his throwing hand. He claimed it was sweat and resin and was allowed to wash his hand, though referee Dan Bellino called Scherzer's hand the "stickiest it has been since I've been inspecting hands."
The ejection of foreign matter comes with an automatic 10-game suspension, and Scherzer declined to appeal, saying he wanted to be back in time for the Braves series. He pitched a simulated four-inning game at Citi Field last week to stay sharp, though recent rain showers kept getting in the way of his return. Wednesday night was the first game Scherzer was eligible to return.
Including Wednesday, the 37-year-old Scherzer has a 5.56 ERA and 1.41 WHIP in 22 2/3 innings over five starts. He was outstanding when he was healthy last season, throwing to a 2.29 ERA in 145 1/3 innings around a pair of slanted tensions. Scherzer had a start delayed for three days last month by a sore back.
After losing the first game of Wednesday's doubleheader (DET 6, NYM 5), the Mets are 16-14 at the start of this season.