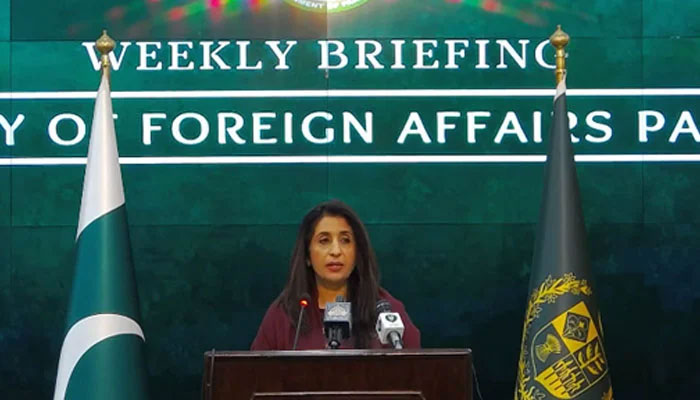 The Foreign Office on Saturday confirmed that all Pakistani nationals are safe in Morocco following the deadly 6.8 magnitude earthquake that hit the African nation the previous night.
In a statement, Foreign Office Spokesperson Mumtaz Zahra Baloch shared that Pakistan embassy staff in Rabat has reached out to the Pakistani community to inquire about their safety and well-being.
The spokesperson confirmed that all Pakistani nationals are safe in the North African nation following the deadly 6.8 magnitude earthquake.
Expressing solidarity with the people of Morocco, Baloch said: "The people and Government of Pakistan stand in solidarity with the Kingdom of Morocco and express their heartfelt sympathies and condolences at the tragic loss of lives in yesterday's earthquake."
According to the latest figures from Morocco's interior ministry, at least 1,037 people are said to have died in the deadly earthquake.
Earlier, Caretaker Prime Minister Anwaar-ul-Haq Kakar also expressed profound sorrow over the destruction resulting from the catastrophic earthquake in Morocco.
Taking to X, formerly known as Twitter, PM Kakar wrote about extending "unity and support" for the grief-stricken nation.
"Our hearts ache for those affected by the severe earthquake in Morocco. Pakistan extends its hand in unity and support to Morocco in this trying time."
The premier also pledged Pakistan's unwavering support to the Moroccan population and government, promising all possible assistance to help them cope with the aftermath of the natural disaster.

#Morocco #earthquake #Pakistani #nationals #safe #confirms

Source link