Mother's Day holds a special place in everyone's heart, including Bollywood celebrities. The motherhood phase is a priceless experience for any mother. Last year we saw actresses welcoming their little ones into the family. They managed to slay their maternity fashion in style. Currently, they are proving that they are also one of the most hands-on moms just like everyone else. Celebrities like Alia Bhatt, Sonam Kapoor and others were recently blessed with their babies and are celebrating their first Mother's Day today. After the arrival of their babies, the new mommies in town revealed interesting details about them. They even shared their experiences of their life-changing transition and more. Look:
Ali Bhatt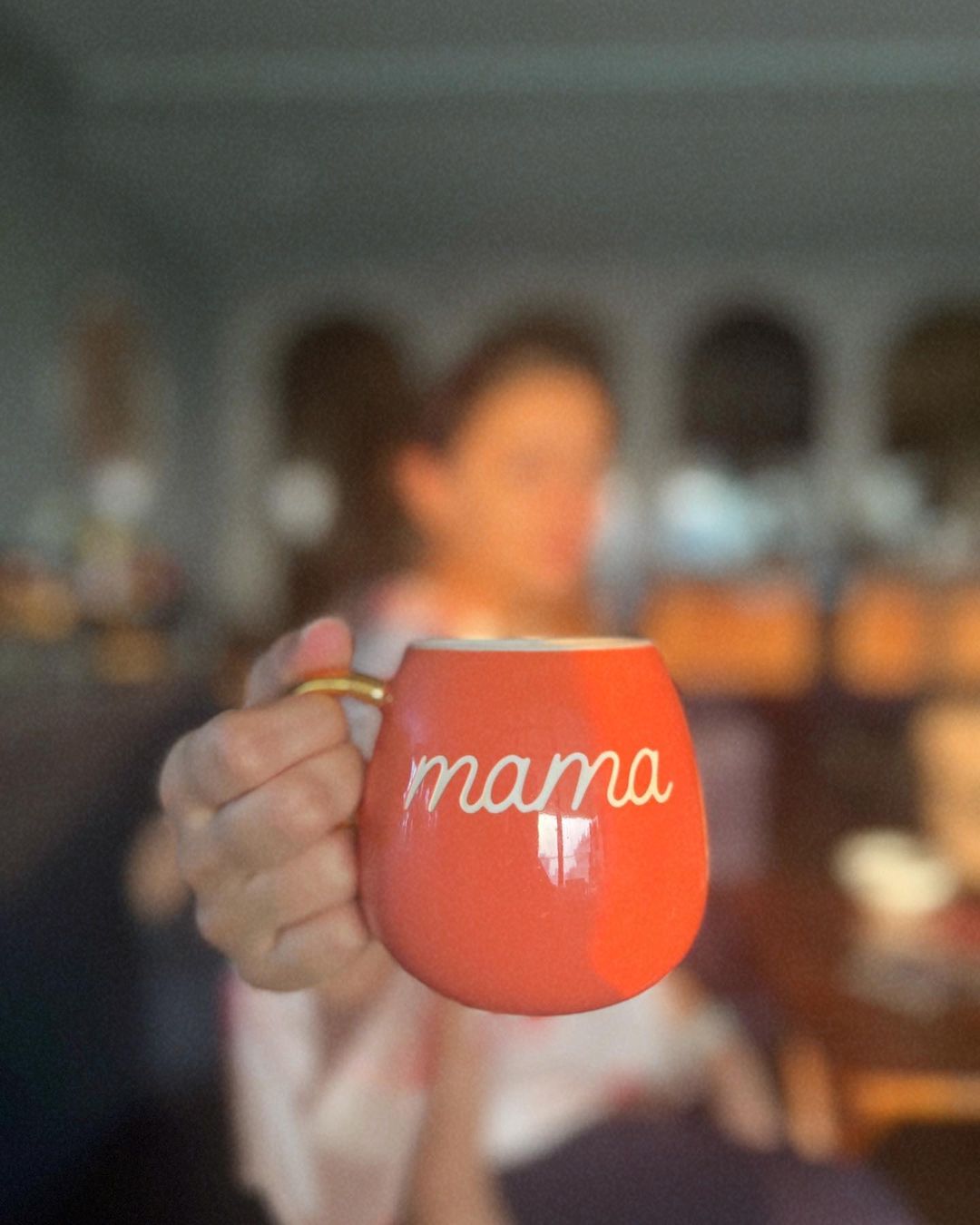 Alia Bhatt and Ranbir Kapoor got married in April 2022 and the duo welcomed their first baby girl Raha in November 2022. Since then, the couple has been sharing adorable details about their little one. Alia and Ranbir enjoy every bit of parenting. Recently, during the shooting of Rocky Aur Rani Ki Prem Kahani, Alia took Raha to Kashmir as Ranbir was also engaged in film promotions. In her interviews, Alia keeps talking about Raha. Recently, she also revealed an adorable habit of hers, calling it the "best thing ever."
Speaking to Harper's Bazaar Arabia, Alia talked about her "romantic moment" with Raha. She said, "My daughter started touching my face. I think that's the best thing that's happened to me this past week. Because when I feed her now, she takes a moment, looks up at me and my face starts to It's like a romantic moment between the two of us. And it's literally the best thing that's ever happened to me in my life." She even talked about her new motherhood, saying that "every day is a new day with her daughter," adding, "I keep saying that patience is the most important thing I've learned. I have always been a very impatient person, and if possible, I became even more impatient over time. But I think having a baby and motherhood definitely gives you a sense of stillness, a sense of calm."
Sonam Kapoor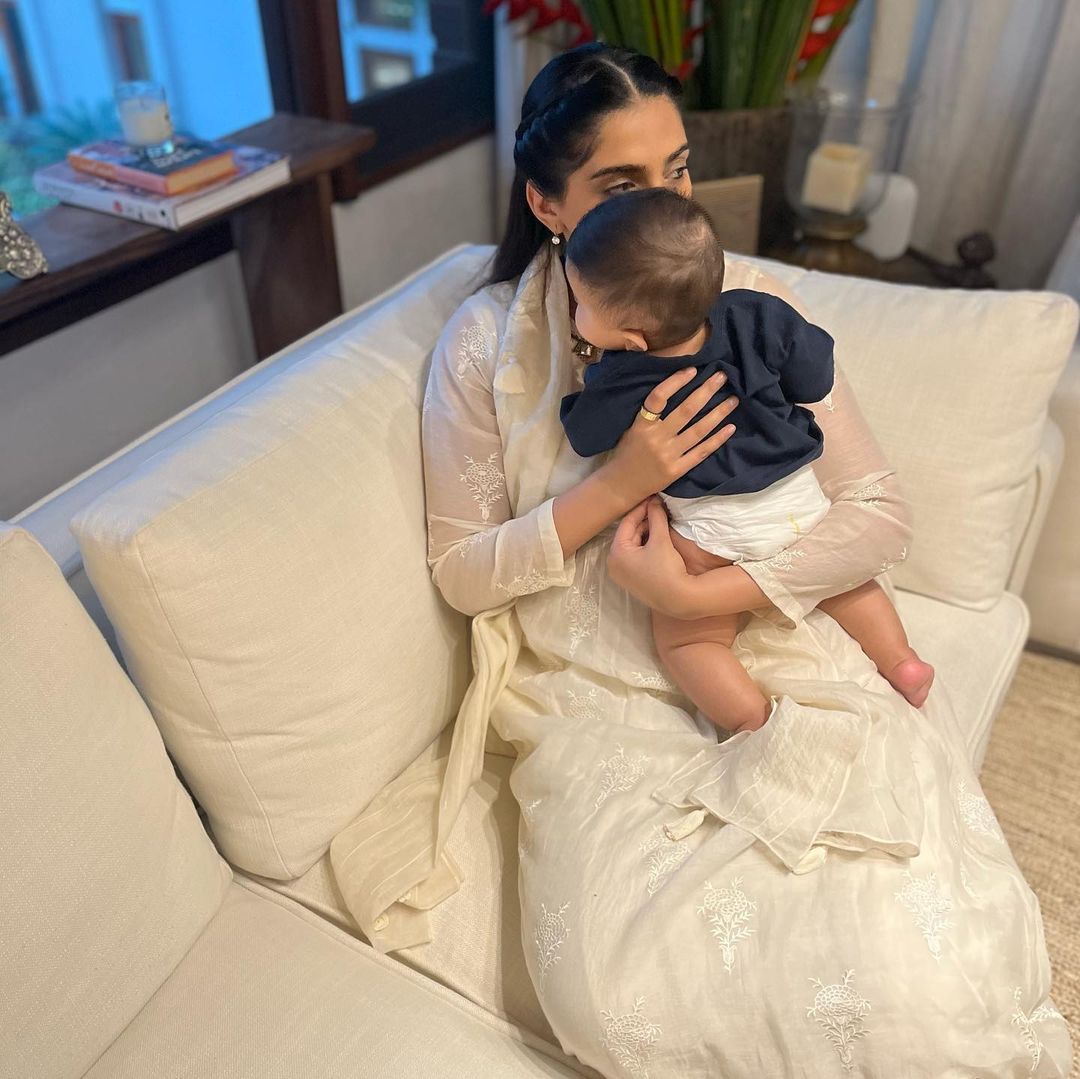 Sonam Kapoor and Anand Ahuja welcomed their baby boy Vayu Kapoor Ahuja on August 20, 2022. The couple often spends time with their little one in London. They keep sharing happy pictures of their park visits and playtime with Vayu. Sonam, who never shy away from speaking her mind, recently spoke about her motherhood. She said she is not trying to lose her baby weight and revealed that she is still breastfeeding.
The new mum told Grazia India: "You look at yourself in all those videos that are super unflattering and shot on the phone – and you wonder 'do I really look like this'? I'm not afraid of anything … in that sense getting older or something else – but I just don't feel like myself. When I'm shooting I send my measurements in advance – I don't want to come back feeling like I don't fit into these little clothes – it fumbles your confidence to try and fit into things that you would have fit into five or ten years ago.
She continued, "I'm not back to what I was and I'm not even forcing myself – I'm still breastfeeding and I hope it continues for at least another year. Your body needs food, rest and relaxation." energy while you do that. I don't follow a crazy diet, I exercise – I did sports during my pregnancy – and I am healthy. I took care of myself during my pregnancy and I will continue to do that and not look at the scale."
Bipasha Basu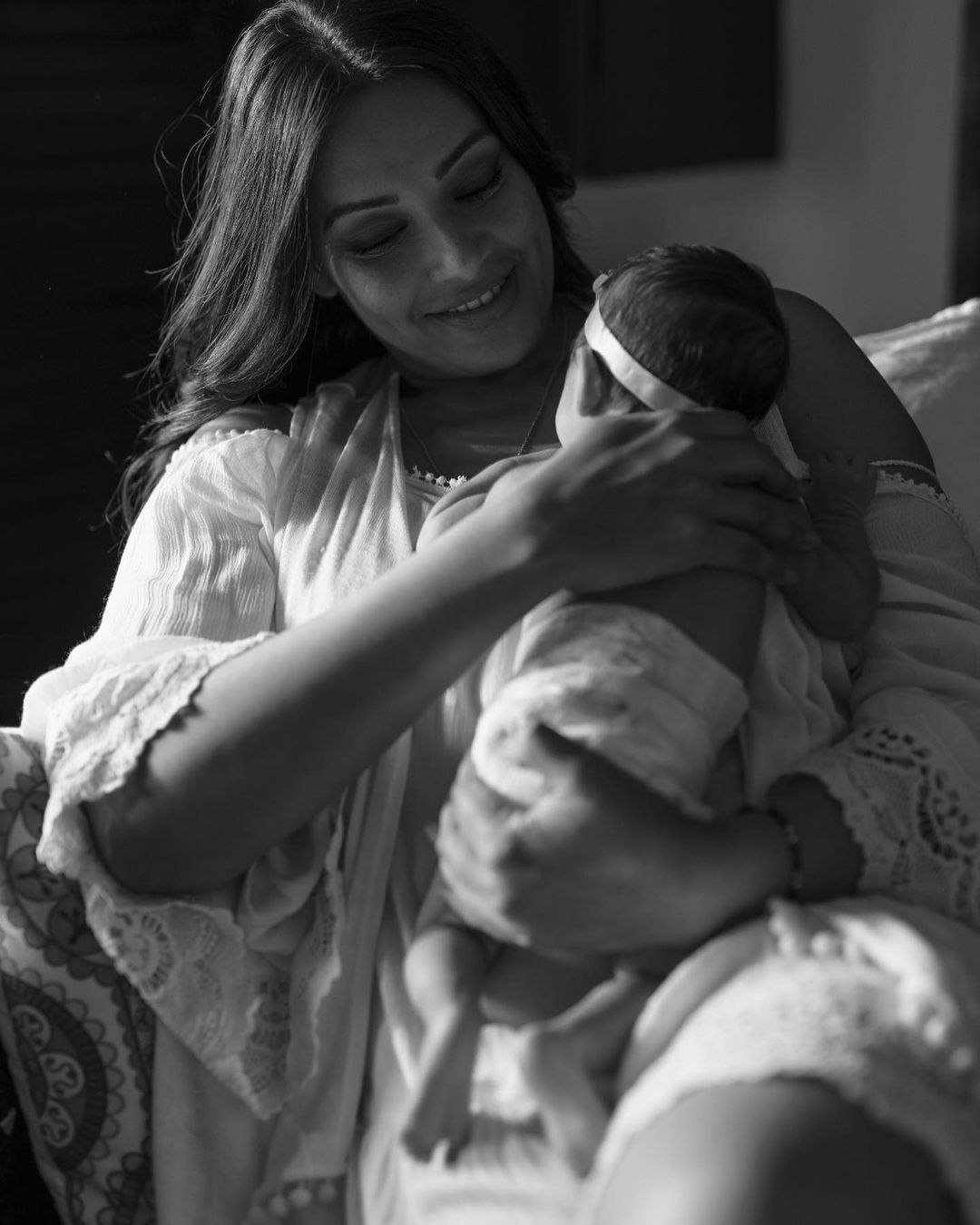 Bipasha Basu and Karan Singh Grover welcomed their baby girl Devi in ​​November 2022. After keeping her away for a while, the couple recently revealed her face on social media. The munchkin all looks cute. The duo keep sharing fun videos and pictures with Devi and they are taking over social media in no time. The new mama has not yet mentioned her little one in her interviews. Before giving birth to Devi, Bipasha spoke to Hindustan Times and revealed that she and Karan were trying to have a baby before the pandemic but the plans were put on hold.
Bipasha, one of the strongest actresses in town, also spoke about the changes in her body. While talking about her pregnancy days, Bipasha shared, "This is another stage in my life. A woman's body changes at this point. When I thought about pregnancy, I never really imagined my body would change so much. Since I started this journey, there have been many changes and I feel absolutely comfortable with everything."
Nayanthara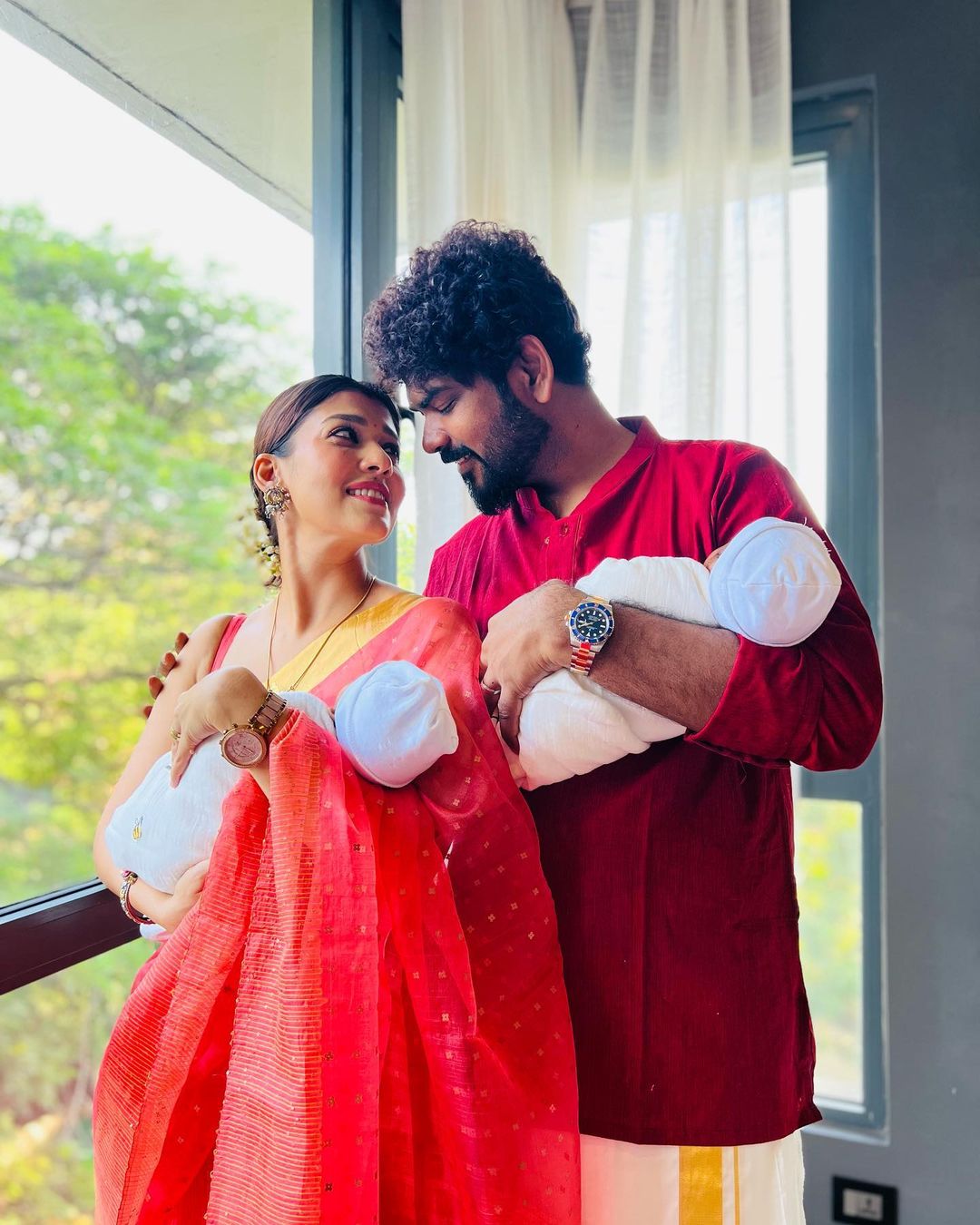 Nayanthara married Vignesh Shivan in June 2022 and the couple welcomed their twin boys via surrogacy in October 2022. They have named their boys Uyir and Ulagam. Months after welcoming her babies, Nayanthara, who is all set to make her Bollywood debut starring Jawan in the lead role of Shah Rukh Khan, spoke about embracing motherhood. She called it a "beautiful beginning of a new phase" in her life.
In an interview, Nayanthara said, "Why are there restrictions for women? I think it is wrong. Why is it a topic that women cannot work after marriage? Men go to office the next day after marriage. Marriage is not a pause. full stop. It makes you fulfilled and settled in life. When you feel that, you want to achieve more. I saw that mentality in all the women I've met so far. Nothing has changed for me. It's a beautiful start of a new phase of life. My life is only better because of my support system. I can achieve more, understand movies better and do more. There should be no rules. Marriage is beautiful. Why can't you celebrate?"
READ ALSO: Alia Bhatt on people questioning her decision to have a baby at the peak of her career: You'd never ask a man…


Source link
#Mothers #Day #Alia #Bhatt #Sonam #Kapoor #Actresses #talked #babies #embracing #motherhood