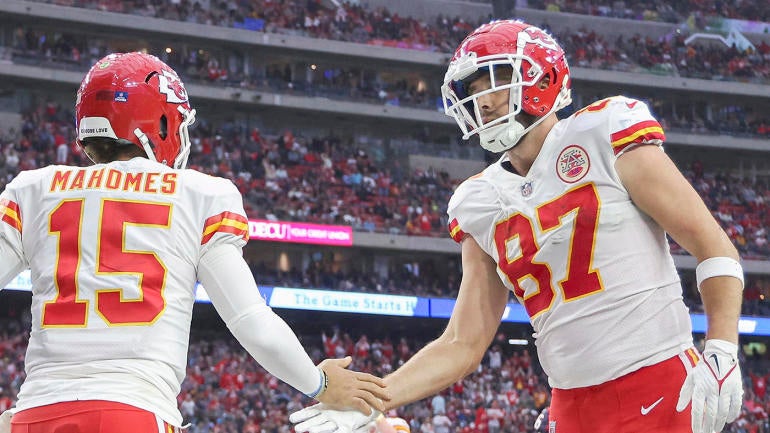 SATISFACTION
The NFL hasn't officially announced it yet, but the 2023 schedule has expect to be released exactly one week from today on May 11th.
With 272 games scheduled, there's a good chance we'll see a few leaks over the next week and those leaks seemed to start Thursday morning with some rumors about the two games being played in Germany this year.
The NFL announced in January that the Chiefs and Patriots would both "host" games in Germany in 2023, but the league gave no other details about the two games. However, a newspaper in Germany (The Bild) just shared a lot of previously unknown information about the games.
Here are the details reported on each game:
The Patriots play against the Saints. If this happens, it would be Saints' second consecutive trip to Europe. Last season they played against the Vikings in London.
The Chiefs play against the Bears (this was

previously reported in early April

so it feels like a lock right now).
Both games will be played at Frankfurt's Deutsche Bank Park, marking the first time in NFL history that Frankfurt will host a regular season game (last season's Buccaneers-Seahawks game, the NFL's first-ever regular season game in Germany , was played in Munich).
The two games will be played in consecutive weeks, with the first coming on November 12 (Week 10), followed by another game on November 19 (one thing that isn't clear is which game is in which slot). Last year's game was played in Week 10, so it wouldn't be a surprise for the NFL to keep a similar timeline.
The Chiefs will also head to Germany in 2024 and they are expected to play against the Panthers in Munich for that game.
When it comes to the international games, the league has actually already revealed the home teams for all five games this year. In addition to the two games in Germany, there are also three games in London, with the Bills, Titans and Jaguars all serving as home teams in those games.
As for the German games, while the report seems pretty solid, nothing is official until the NFL announces it, so don't book a flight to Germany just yet if you're a fan of one of the four teams involved in the few games this year.