Offering 45 dramas, workshops and talks performed throughout the month by 27 national and seven international groups, the Pakistan Theatre Festival kickstarted in Karachi, in a star-studded ceremony.
The inauguration of the festival was held at the Arts Council on Friday with Sindh Governor Kamran Tessori, Punjab Governor Baleegh-ur-Rehman and Caretaker Culture Minister Syed Junaid Ali Shah as chief guests.
Talking to the attendees, the Punjab governor said that art unites people and gives them a channel to express themselves. He added that he was happy to see plays in so many regional and international languages which would help the people of Pakistan to understand each other.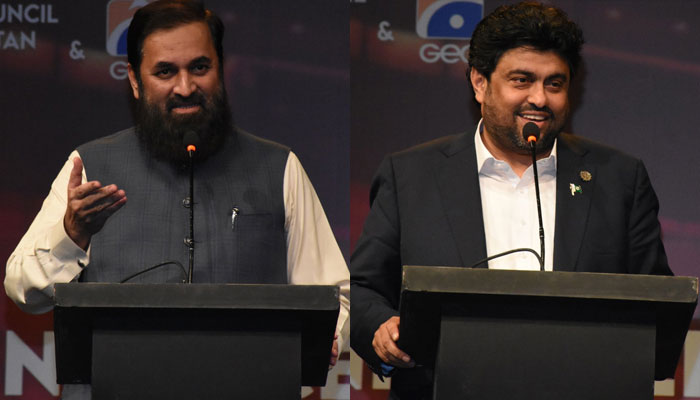 The likes of Anwar Maqsood, Javed Sheikh, Sajid Hassan, Nabeel Zafar, Usman Peerzada, Nabeel Qureshi, Hiba Bukhari, Tipu and other TV/film actors attended the event.
The festival offers a variety of lingual options for the viewers as plays are in Urdu, Sindhi, Punjabi, English, Persian and Turkish languages.
In recognition of his contributions to Pakistani culture and theatre, renowned writer Anwar Maqsood was honoured with a shield by Arts Council President Muhammad Ahmed Shah.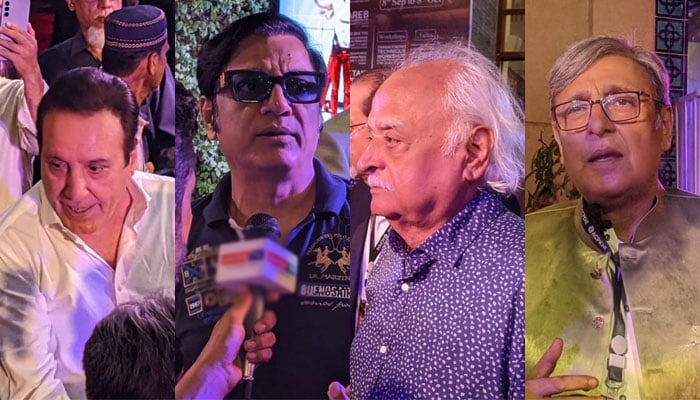 Tessori, while speaking at the Theatre festival, said that Arts Council President Ahmed Shah has promoted Pakistani culture and civilisation not only in Pakistan but also abroad.
The event encompasses drams of comedy, tragedy, suspense, political satire and other classic genres.
The festival kickstarted with Director/Actor Salman Shahid's comedy-drama Patriot & Abdullah, which amused the viewers with its witty one-liners mixed with subliminal social commentary.
Talking to Geo.tv, Shahnawaz Bhatti, director of the theatre drama SAY NO — which will be played on September 26 — said that in a time of hopelessness and despair, this festival would give people something to cheer about. He added that due to such initiatives the once-dying theatre culture of Pakistan has revived and become an industry once again.
Actor Paris Masroo said as an actor, their finances are taken care of via TV dramas, but they do theatre out of sheer interest. A true actor is one who always loves to perform in theatre, he added.
The full schedule of the event is as follows:
The arrival of international theatre groups has also started with the American group Uplift performing their play Through The Waves on September 9, while on September 10 a Sri Lankan dance group will present the dance Kanya. 
Ahmad Shah has announced free tickets for the members of the Arts Council. While non-members can attend the plays at a price of Rs1,000.
The Pakistan Theatre Festival spans a month in which different plays will be presented on a daily basis while two plays will be presented on weekends. 

#Pakistan #Theatre #Festival #kicks #Karachi

Source link