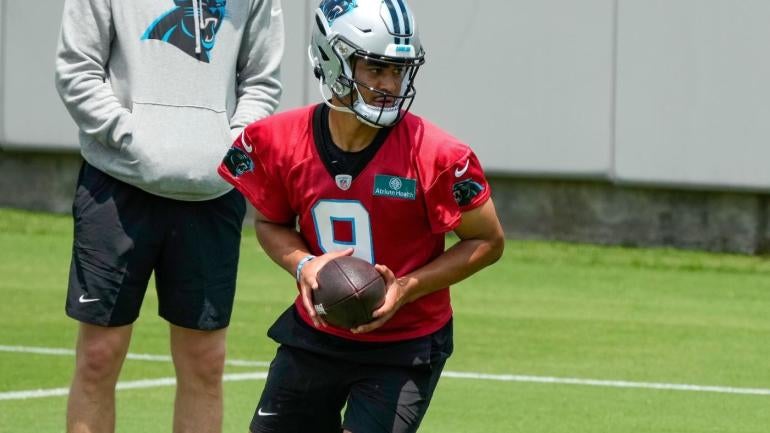 Getty Images
When the Carolina Panthers take the field for their first set of organized team activities, they will have a new quarterback under the center point. But according to head coach Frank Reich, that quarterback won't be Bryce Young's No. 1. At least not in the beginning. Instead, it will be veteran Andy Dalton.
Reich said on Saturday that Dalton will take the first reps at OTAs, according to The Athletic; but as the "new guy" Young will end up getting most of the work.
Dalton, a 12-year veteran who started 14 games for the Saints last year, will enter his 36-year season. His team has not posted a winning record in his starts since 2015, a span where he has gone 33-51-1 as a starter while completing 62.7% of his passes at an average of 6.9 yards per attempt. Needless to say, if the Panthers start him, not even to start the season, that's not good.
It seems incredibly likely that Young will be the team's opening day starter, just as Trevor Lawrence, Joe Burrow and Kyler Murray were during their rookie seasons. The last No. 1 quarterback not to start opening week was Baker Mayfield in 2018. There are similar questions about Young's size as with Mayfield, but Young is considered a much higher level prospect due to his accuracy and ability to play outside the structure of the violation. It would be pretty upset if he didn't start for Carolina in Week 1.