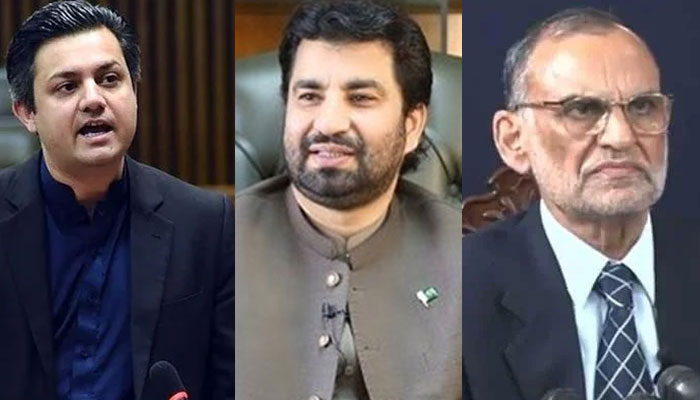 The Federal Investigation Agency (FIA) Cyber Crime Circle, Lahore, on Saturday lodged yet another case against Pakistan Tehreek-e-Insaf (PTI) senior leaders for launching a false campaign against the state institutions on social media platforms.
Former finance minister Hammad Azhar, Musarrat Jamshed Cheema, former National Assembly deputy speaker Qasim Suri, former Punjab governor Omar Sarfraz Cheema, Senator Azam Swati, Istehkam-e-Pakistan Party's (IPP) Ali Zaidi and former PTI senior vice president Fawad Chaudhry were among those nominated in the case.
According to the FIA officials, all the leaders booked in the case were summoned last month for an explanation but none of them appeared before the investigation agency. "Neither they submitted their reply in this regard."
In view of this situation, a case has been registered against the suspects in the light of evidence and their statements. "Teams have been formed to arrest the suspects," said the FIA officials.
It is pertinent to mention here that Swati was booked in multiple cases across the country for his controversial tweets against senior military officers.
Initially, the senator was arrested by the FIA on October 13, 2022, after he posted a hateful and threatening message against the then-army chief, judiciary, and other state institutions on his official Twitter account.
Following the attacks on the military installations, including Lahore Corps Commander House (Jinnah House) and General Headquarters (GHQ), the PTI leadership was facing a number of cases, including sedition and terrorism cases. 

#PTI #leaders #face #case #antistate #rhetoric

Source link