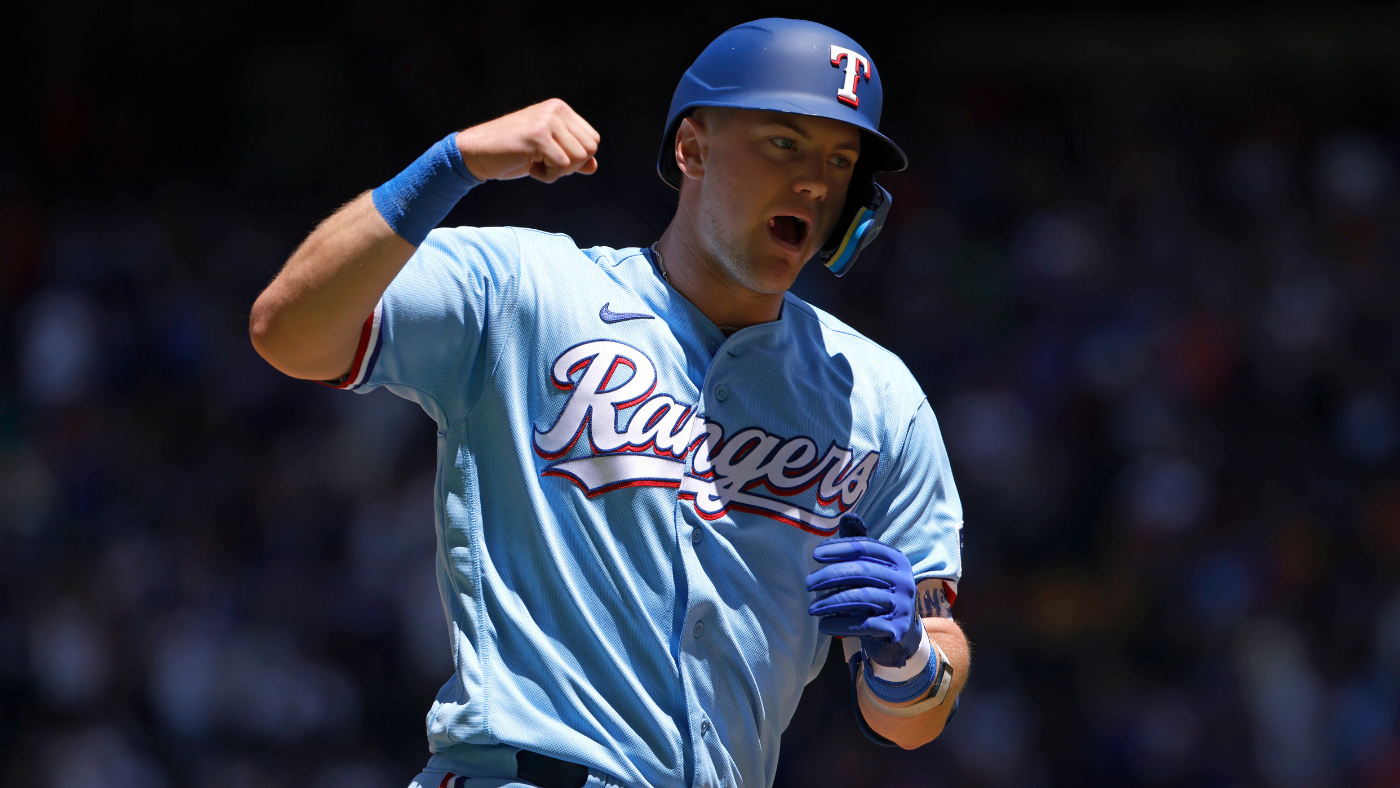 The Texas Rangers entered Wednesday with a 2 1/2 game lead in the American League West, making this the deepest season they've occupied at least part of the catbird seat since 2016. (The Rangers won 95 games and the division that season.) One of the reasons the Rangers got off to such a great start is the stellar play of third baseman Josh Jung, named AL Rookie of the Month for April on Wednesday.
Jung, 25, celebrated the occasion on Wednesday afternoon by launching a pair of home runs and driving in three against the Arizona Diamondbacks (GameTracker). At the time of writing, his season line has him hitting .271/.322/.542 with eight home runs, 24 runs batted in and even a stolen base. His contributions are worth an estimated 0.6 wins over replacement, according to Baseball Reference calculations.
It's fair to write that Jung, the No. 8 pick in the 2019 draft, took the scenic route here. Though considered a polished collegiate on draft night, his development was stalled by the global pandemic (which wiped out the 2020 minor league season) and injuries. Last season, he played in less than 60 games, including 26 at the big league-level. The results weren't particularly encouraging, even though they were understandable given the circumstances, as he posted a .654 OPS and took out 35 times more than he ran in 102 trips to the plate.
As might be expected, Jung has shown growth in some respects. He hits the ball harder and more often on average, and that hard contact is often accompanied by launch angles that fall within the optimized window. Take a look at this handy table:
2022

85.5mph

32.2%

16.9%

2023

89.5mph

44.9%

29.0%
Jung is in the 52nd percentile among qualified hitters in EV, but he's been prolific thanks to his 93rd percentile in barrel rate. Will that last? That's an important question as it pertains to Jung's long-term candidacy for the Rookie of the Year Award, especially in light of his continued shortcomings in approach and contact rate.
To date, he has struck a punch in 33% of his plate appearances while walking in just over 6%. Last year he stood at 38.2% and 3.9% respectively in an almost equal amount of playing time. So those are improvements, but more would be welcome. More worryingly, Jung actually swings more this season (33.6%) than last year. In other words, there's a lot coming at Jung and dealing maximum damage when he makes contact.
Perhaps Jung will continue to make it work – he certainly has to so far – but his April can serve as a reminder of two truths: he has more to offer than he showed last season, and that he may have more work to do has to cement himself as a core piece on a playoff team.