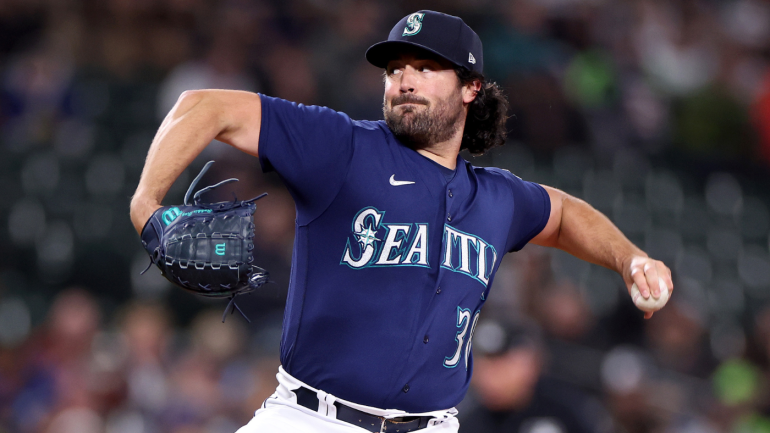 Getty Images
Seattle Mariners southpaw and 2021 AL Cy Young winner Robbie Ray underwent season-ending surgery to repair his flexor tendon and ulnar collateral ligament (i.e., Tommy John surgery) in his pitching elbow, the team announced Wednesday. The typical withdrawal schedule for Tommy John surgery is 14-16 months, so Ray will likely be sidelined until mid-2024.
Ray left his first regular season start with a forearm injury and was shut down for several weeks. The final round of testing last week revealed a new flexor injury in a different part of his elbow.
The 31-year-old Ray has been one of the most enduring pitchers in baseball in recent years, third in starts (192) and eighth in innings pitched (1,068 1/3) from 2016-22. He threw 91 pitches in just 3 1/3 innings in his season debut on March 31. Ray walked five and struggled badly with his control, and was placed on the injured list the following day.

Even without Ray, the Mariners have a formidable top of the rotation with Luis Castillo, Logan Gilbert and George Kirby. Veterans Marco Gonzales and Chris Flexen round out the rotation for now, though top contender Bryce Miller was called up earlier this week. He flirted with a perfect game in his MLB debut. Miller will definitely look longer with Ray injured.
The Mariners could look to the trade market to replace Ray, although impact trades are rarely made in May. It will be a few more weeks before trade talks really heat up. Madison Bumgarner is available for prorated league minimum after being released by the Arizona Diamondbacks last week. He could be a possible short-term target for the Mariners.
Seattle signed Ray to a five-year, $115 million contract last offseason. He made 32 starts last year and threw for a 3.71 ERA with 12 strikeouts in 189 innings. That is not a Cy Young caliber, but a very strong production. Ray won the 2021 AL Cy Young with a 2.84 ERA and 248 strikeouts in 193 1/3 innings with the Toronto Blue Jays.
The Mariners have an early 13-16 record and a plus-2 run difference.