As POPSUGAR editors, we independently select and write about stuff we love and think you'll like too. If you buy a product we have recommended, we may receive affiliate commission, which in turn supports our work.
Fitness instructor Robin Arzón is taking her love of movement and bringing it from the Peloton to your playroom.
The 41-year-old mom of two recently announced the launch of her bilingual toy line, Bebé Fuerte. The products are all fitness-inspired and allow you to introduce your little one to movement at an early age. And the packaging and products themselves feature Spanish words and phrases to help expand their vocabulary and learn a new language.
"Bebé Fuerte is inspired by our littlest, strongest movers! I really believe that movement is healing and medicine, and it is a tool for unlocking our inner strength," Arzón told People in an exclusive interview. The head instructor also noted that it was important to incorporate her heritage and upbringing into the toy line. "Also as a proud Latina it's infused with Spanish language and the dynamic vibrancy that I grew up with and I think that should be injected into play," she said.
The line is available now at Walmart and independent toy stores across the US, and includes fun products like the Twist & Shake Dumbbell ($10), the Stack & Count Kettlebell ($17), the Let's Move Giftset ($24), and the Marathon Maze 2-in-1 Activity Mirror ($22). You'll note that words of affirmation (e.g. "Sí se puede!" on the dumbbells) and Spanish vocabulary (like "salida" and "llegada" on the maze mirror) decorate the sides of the toys, encouraging bilingual conversation and play.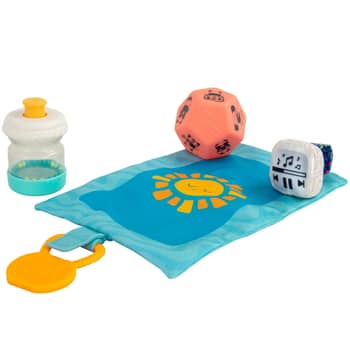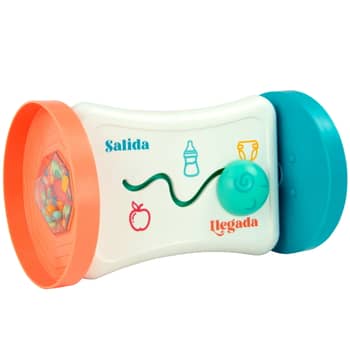 Arzón, who has a 2-year-old daughter, Athena, and a newborn son, Atlas, says the toys have already become favorites in her home. Athena, in particular, "loves the toy line" and is excited to introduce it to her baby brother. "I think she's excited to play with Atlas once he's ready to play with these toys!" Arzón said.
But he doesn't have to wait to join in on the fun. Bebé Fuerte also has toys and accessories for infants 0 months and up, including the Strong & Sunny Clip-On ($9), the Move & Groove Crinklie Elephant ($10), and the Move & Groove Crinklie Panda ($10).
Ultimately, Arzón hopes that her line of toys will encourage families to move together — often and early on in development. "The overall message that we are sharing with Bebé Fuerte is that the power comes from inside, and playtime is a family affair," Arzón told People.


Source link
#Robin #Arzón #Launched #Bilingual #Toy #Line #Baby #Dumbbells #Cute