"Live or die, make your choice."
19 years ago, Jigsaw uttered those now iconic words in the original Saw, a horror sensation that has spawned nine sequels. The tenth film in the series, Saw X, is slated to hit theaters next month. And unlike many of the Saw sequels, this story is bringing the first Jigsaw killer, John Kramer (Tobin Bell), back to the forefront after his death in Saw IlI.
At Midsummer Scream, a horror convention held in Long Beach, California, Saw X was the prime attraction with a booth on the show floor displaying some of the props from the earlier films, including a Billy the Puppet model that was created for the first Saw. Fans were also able to line up for photo opportunities that placed them in one of Jigsaw's latest inventions, the Brain Surgery Trap. And we're fairly certain that's one surgical procedure that is not covered under your HMO.
Saw X was also the subject of one of the biggest panels at this year's Midsummer Scream. And while Tobin Bell couldn't appear in person due to the ongoing SAG-AFTRA strike, he had previously recorded a message for the fans ahead of the first footage from Saw X. Following the premiere of the trailer, director Kevin Greutert, producer Oren Koules, cinematographer Nick Matthews, and production designer Anthony Stabley arrived on stage to talk about the film.
JIGSAW'S LIFE BEFORE DEATH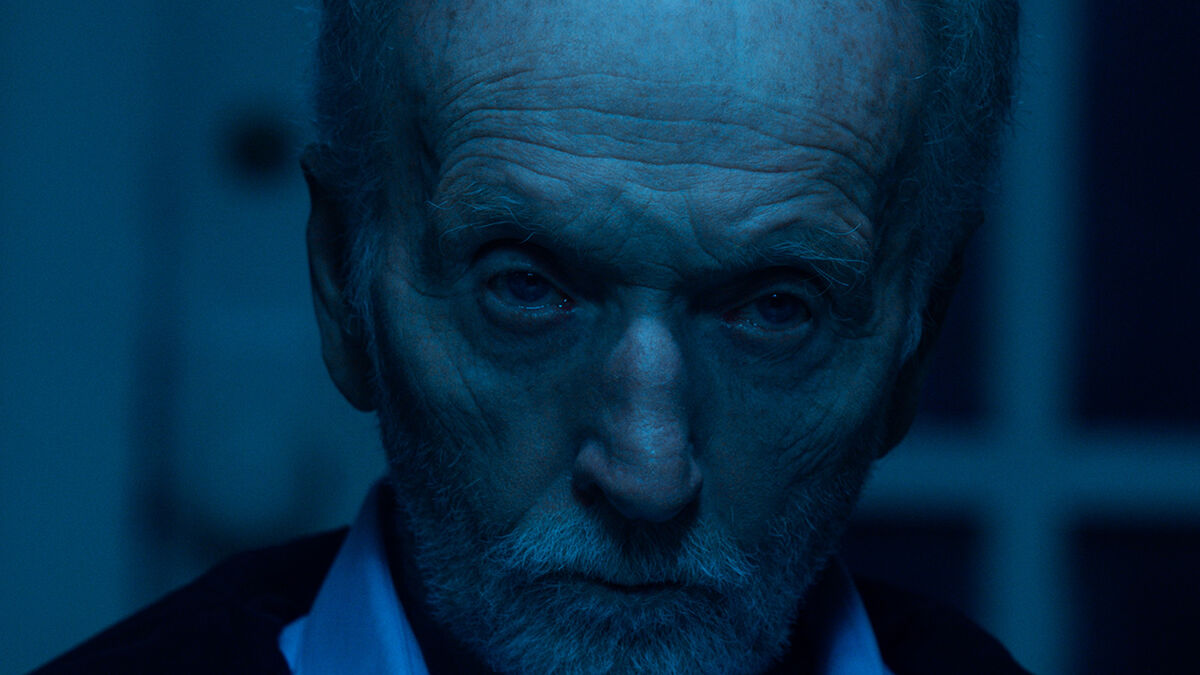 The new movie tells a previously unknown story set between Saw and Saw II that finds John Kramer in Mexico looking for one last opportunity to reclaim his life from cancer. Unfortunately, John's hopes are dashed when the medical procedure he went under is revealed to be fraudulent. That's why John unleashes his Jigsaw persona to bring his personal brand of justice to the men and women behind the con.
Even in the first three Saw films, before his demise, there was usually one or more characters each movie was centered on, with John Kramer's story intersecting with theirs. In Saw X though, "John is absolutely the protagonist in this movie," explained Koules. "He is a man who's ill, he's a guy who's looking to extend his life. And in the process of him thinking he's getting his life extended, s**t goes bad. But he's absolutely the hero of this movie. He's in this movie probably more than probably the last six or seven movies combined… This is John Kramer's story as a human, not as Jigsaw – we'll get there, trust me – but as a human. His fears, and what's going on in his life at the time."
"Tobin understands his character upside down and is a huge contributor to the script and everything else, and our entire approach to making these films," added Greutert. "I would describe this film less as a kind of puzzle for the audience [and more] as Tobin taking you on an emotional journey with John Kramer through his darkest hour."
Kramer met his end at the conclusion of Saw III, but via recordings, explicit flashbacks or surprise timeline reveals, Bell has reprised his role as Jigsaw in every subsequent movie except Spiral. This time though, Greutert says things are perhaps not as convoluted, as he remarked, "It's fun figuring out the narrative puzzle and intricacy of the whole thing… I don't think this film is as complex [as the previous sequels]. This is a much more straightforward story than maybe people are used to, but in a really good way. Because the whole thing takes place in the timeline between Saw I and II, we're not bending ourselves into weird contortions to include Tobin's character in the story. I think anybody who's never seen a Saw movie will watch and understand [the story]."
TAKING THE REINS
Greutert's ties to the franchise go back to the very beginning. He was the editor of the first five Saw films before making his directorial debut with Saw VI in 2009. He went on to helm Saw 3D and then edited the eighth film, Jigsaw. After executive producing the ninth film, Spiral, Greutert is back in the director's chair for Saw X. And while there are several new faces behind-the-scenes of the latest sequel, Greutert feels that Saw X benefited from the mixture of franchise veterans and pros who made their names on other films.
"With this one, I'd say that most of us that made the film were newcomers to the franchise," said Greutert. "But at the same time, we had some very seasoned industry professionals like Nick and Anthony to help us out. And I think coming into this movie I had a confidence that I didn't necessarily have when I made Saw VI as my first film. Really one of the things you'll see when you look at this movie is there will be a familiarity that 'wow, the franchise is back,' and it feels in a lot of great ways like the older Saw movies."
"But I like to think that we're all just typically much better at it, more experienced," continued Greutert. "And Tobin Bell in particular has spent so much time immersed in this character that he's fleshed it out as far as any horror dude can be. I'm not going to say evil or villain. That's up to you to decide."
FOREVER YOUNG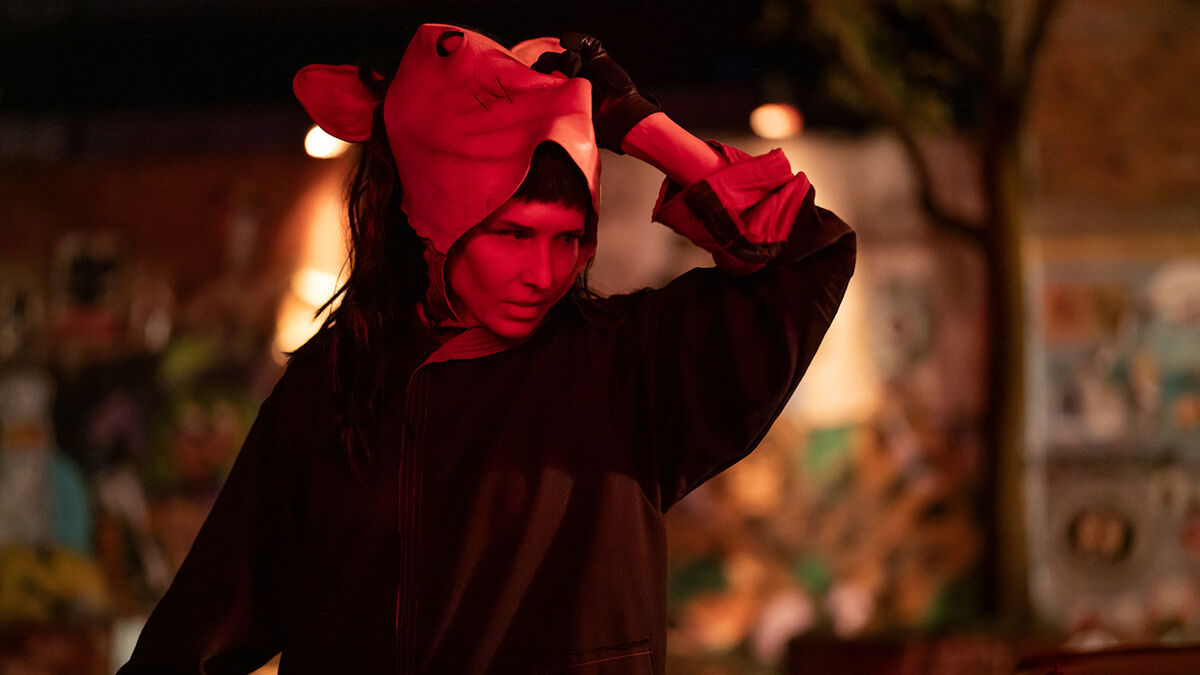 The trailer had many huge moments, but the fans in the room gave the biggest reaction to the reveal of Shawnee Smith's return as Jigsaw's first apprentice — or the first we knew about, at least — Amanda Young. Though only glimpsed at the end of the trailer, Amanda also seems to be doing a lot of Jigsaw's kidnappings in this movie, as she seems to be the one wearing a familiar pig mask and in fact, Greutert promised the fans that Amanda is integral to the film's story. And according to Koules, Smith's comeback has been in the works for a long time.
"I have to tell you, we talked about Shawnee for years and bringing Shawnee back," admitted Koules. "Go back and watch the trailer, and how many times you saw that mask, and then you see the end and realize how much she's in the movie."
BUILDING A BETTER TRAP
In a clip that was exclusively played for the fans at Midsummer Screen, Jigsaw debuted the janitor trap that is glimpsed in the poster for Saw X. John accused the janitor of being a thief and offered him a very hard choice: Break all of the fingers on his hand or else both of his eyes will be extracted from his head. The scene played out in brutal fashion as it received a monstrous response from the crowd.
Stabley noted that it was difficult to come up with new traps that could top the ones featured in the nine previous films. But he remains proud of the trap team's work on the new movie.
"Yes, there's a lot of pressure, but on the flip side, there's a lot of insight and for us the focus was to make the traps real, to make them believable, to make them an extension of John Kramer," explained Stabley. "We were working in a factory environment, and we wanted to make sure that our traps were integrated and believable. So for us, we always look at the other films and say 'we want to do better.' … We had a wonderful crew. I had a trap team of eight, plus I have my construction team, and they were just fantastic."
"Everybody knows that we shot the film in Mexico, so from the get-go, we were already winning because Mexico is so exotic and John Kramer is like a fish out of water," added Stabley. "It was a combination of all of that and then there is a history of Mexican cinema – the craftsmen, the artists down there – they are amazing."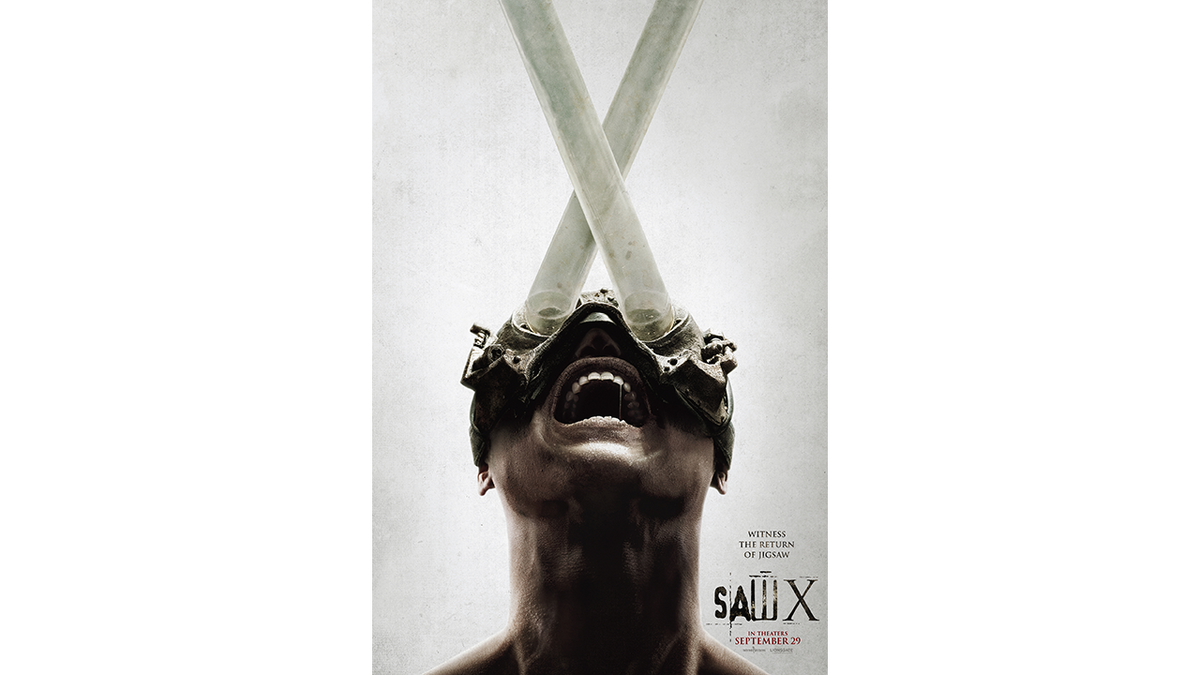 Matthews also spoke briefly about trying to recapture some of the look and feel of the previous Saw movies in the tenth chapter.
"I think for Kevin and I, it was really important that we were able to pay homage to all the early films," said Matthews. "We love that the early films are 185 [aspect ratio], we love that they're textural, that they're gritty, there's these bold yellow color palettes that we wanted our work to hearken to that with pervasive darkness and really throwing the audience subjectively right into this graphic gritty world. So it was just a lot of fun for me to be able to enter this world and also bring a certain elegance and beauty to it at the same time. I love beauty and brutality, and I want that in everything that I do."
PIECES OF THE PUZZLE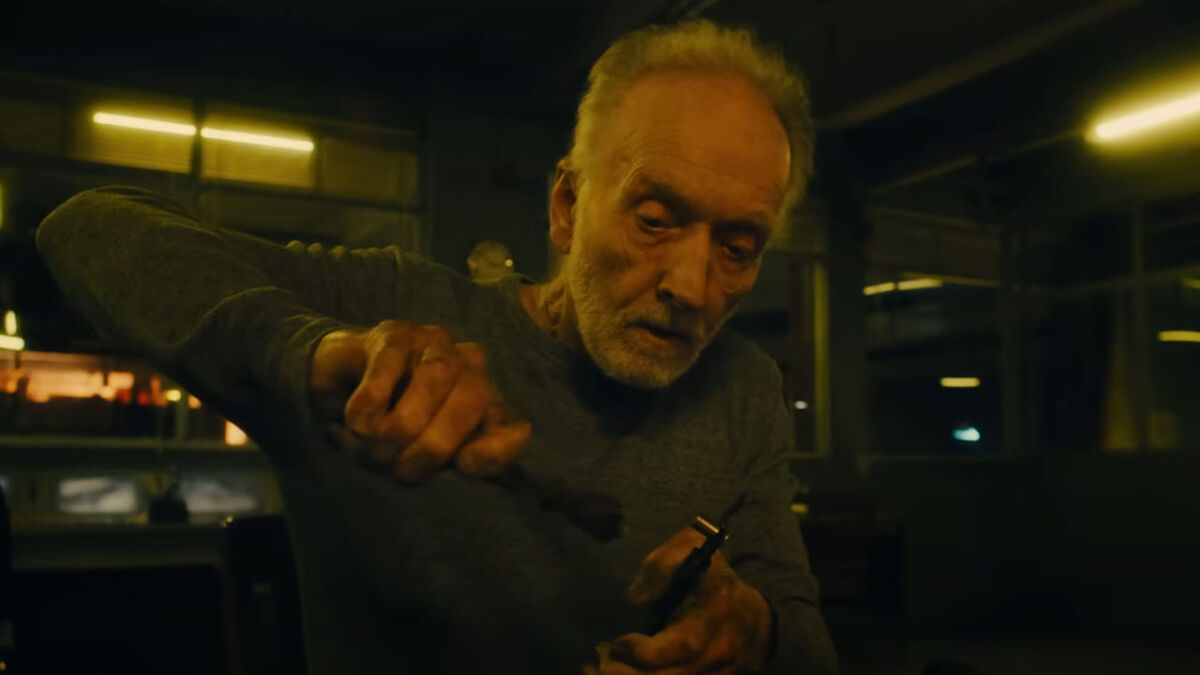 Greutert also left fans with an intriguing tease about things that were left out of the trailer.
"You know, as much as this trailer shows, the thing that really blows me away is kind of how little it [shows] at the same time," said Greutert. "I think anyone who thinks 'I've seen that movie now' is very, very wrong. There's so much more to this film than even the amazing amount that was there. I can say it's most epic – and this might sound scary – but I think it's the longest Saw movie. And we don't waste time. The fact that it's long I think is a testament to just how well done that it is."
Saw X opens September 29.
---


Source link
#Filmmakers #School #Untold #Chapter #Jigsaw