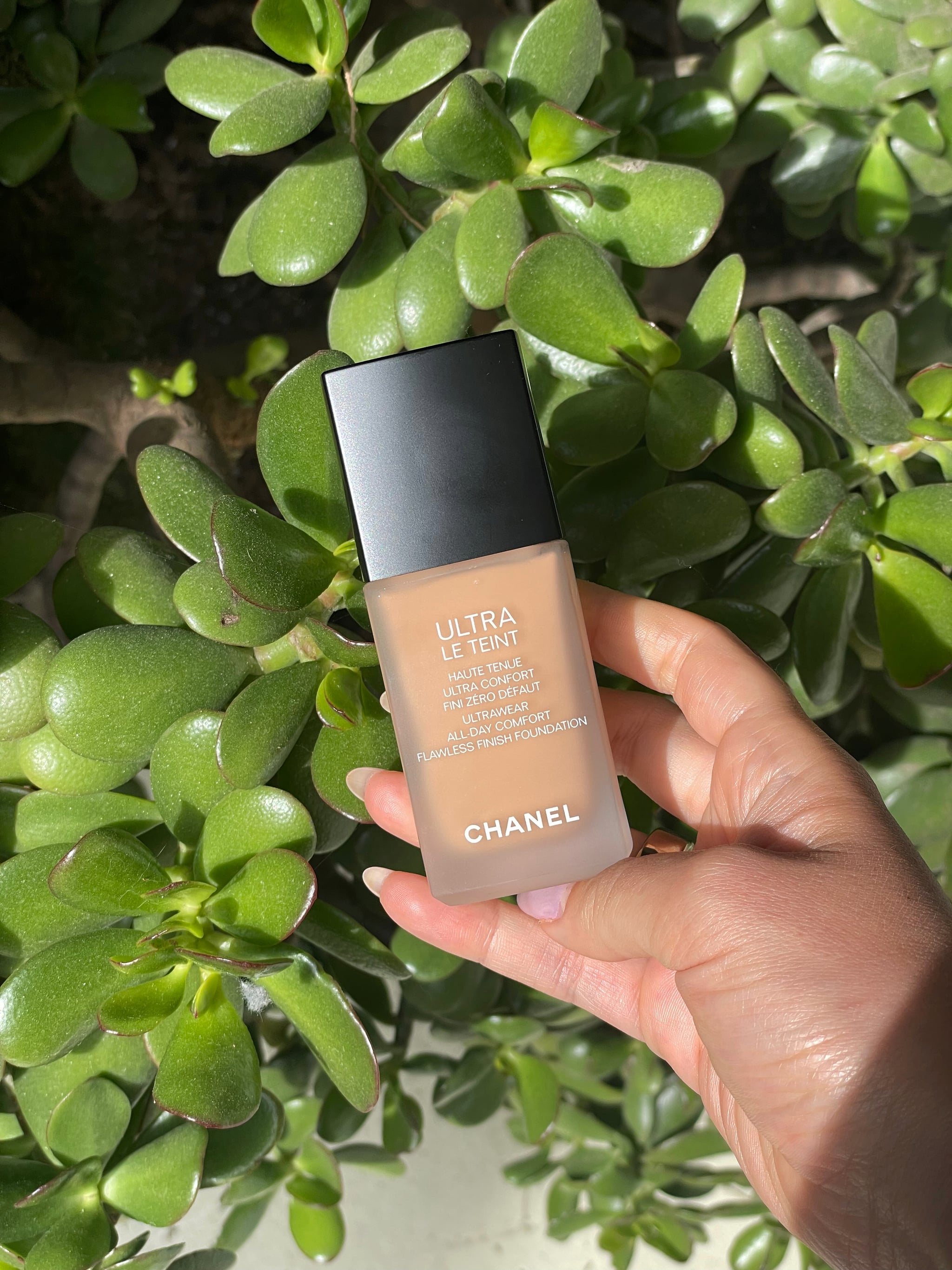 I'm a sucker for the endorsement of celebrity beauty products, especially when it comes from the fashion icon herself, Kendall Jenner. Whenever I get wind of a product that model and the founder of 818 is obsessed with, you can bet I'm paying attention.
When I heard that Jenner was a fan of the Chanel Ultra Le Teint Ultrawear All-Day Comfort Flawless Finish Foundation ($65), and that Hailey Bieber was also a fan, I knew I had to test it. Since Jenner is a big no-makeup makeup girl (like myself), I was curious to see how this full-coverage foundation would turn out. Spoiler alert: it's even better than I expected.
Keep reading to learn all about the Jenner-approved product and why I find it perfect for my dry, acne-prone skin.
About the Chanel Ultra Le Teint Ultrawear Foundation
It is a liquid foundation that provides full coverage.
The product is offered in 35 different shades.
It has a lightweight texture and a matte finish.
The formula is buildable and can be modified based on your needs.
What I like about the Chanel Ultra Le Teint Ultrawear Foundation
While what initially attracted me to this foundation was the fact that it is loved by Kendall Jenner and my fashion and beauty icon, Hailey Bieber, after using it just once, I was completely sold. It went on smoothly without tugging at my skin, and although I tend to be very dry, it didn't look patchy or pilled on top of my skincare products. It's a full-coverage foundation, so perfect for big events and long nights, but it's also easy to "dilute" with moisturizer and use as more skin tone when I'm looking for less coverage.
I recently wore this foundation while traveling in Austin, Texas, and it lasted all day through the heat (and a lot of sweating). Plus, it feels light, and half the time I forget I'm even wearing it. It always makes my skin look airbrushed, and while I'm prone to acne, I've had no issues with breakouts when using it.
How to use the Chanel Ultra Le Teint Ultrawear Foundation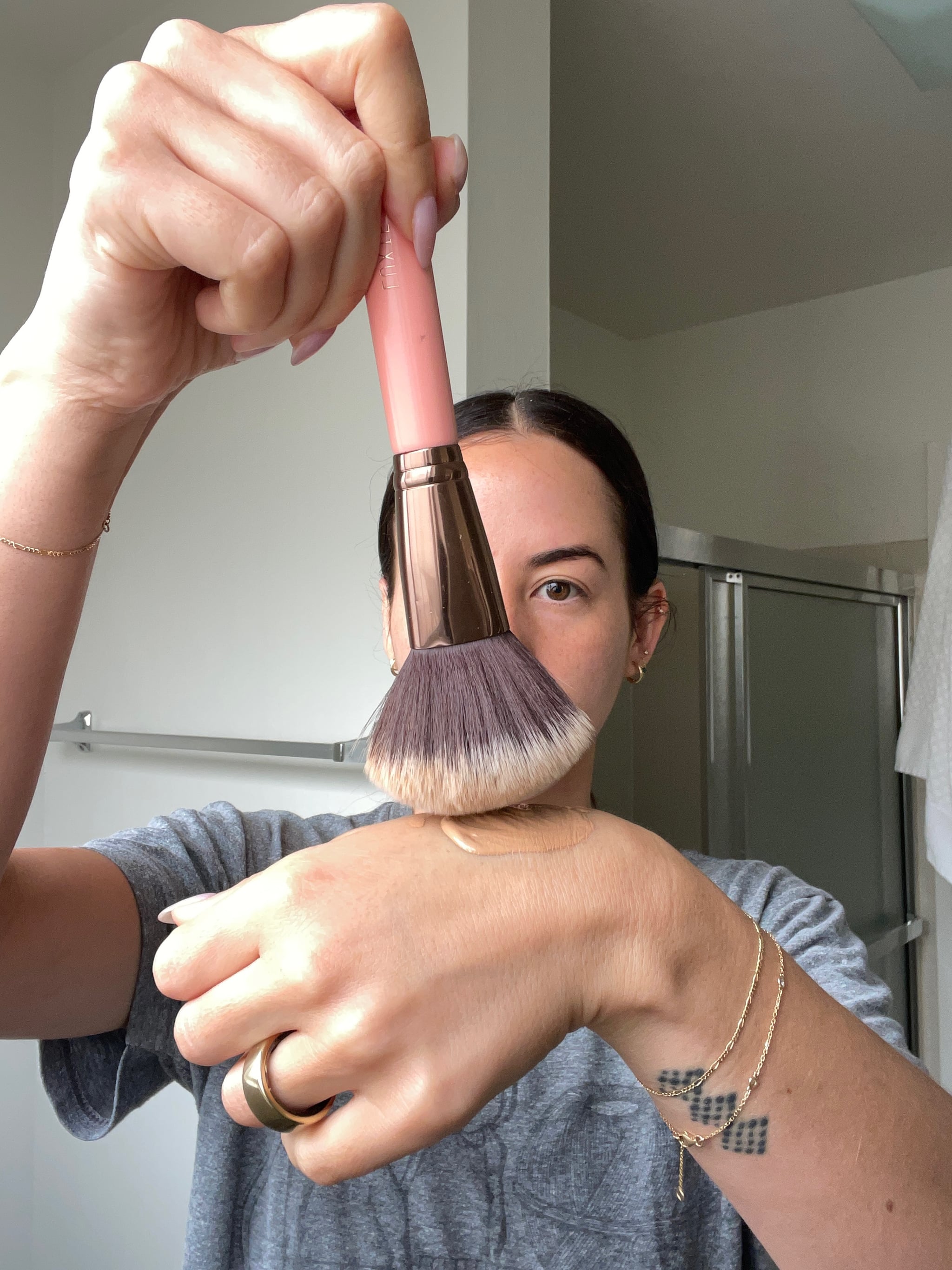 The brand recommends applying this formula with a foundation brush or with your fingers and applying from the center of the face outwards.
Personally, I like to use this product in two different ways. When I go for a Hailey Bieber no-makeup look, I like to use Bieber's hack and mix this foundation with a small amount of moisturizer (Bieber usually mixes with her moisturizer or the Rhode Peptide Glazing Fluid) . Since this foundation is full coverage, it is a bit much on its own for me for everyday use. I usually mix a small drop of moisturizer with a few drops of foundation, then use a large fluffy brush (as seen in my favorite Mary Phillip makeup tutorial) to apply the product to my face and neck.
The second way I like to use this product is as it is intended: as a full-coverage foundation. After completing my skincare routine and using a hydration primer, I apply this product directly to my skin using a foundation brush. I really only do this when I'm doing a full face of glam or going to an event like a wedding – somewhere where I need my makeup to last all day.
What to consider before trying the Chanel Ultra Le Teint Ultrawear Foundation
At $65, this foundation is more expensive than other similar products. However, I have found that a little goes a long way, and I think it will take me a long time to get through my entire bottle, especially if I mix the product with a moisturizer.
I have dry skin and I find this foundation works perfectly for me as it is moisturizing. However, before trying it out, I read a few reviews stating that it is not great for oily skin. One of my good friends has oily skin and loves it, but since the product is a bit pricey, if you have oily skin, I suggest you try a sample before purchasing the full product.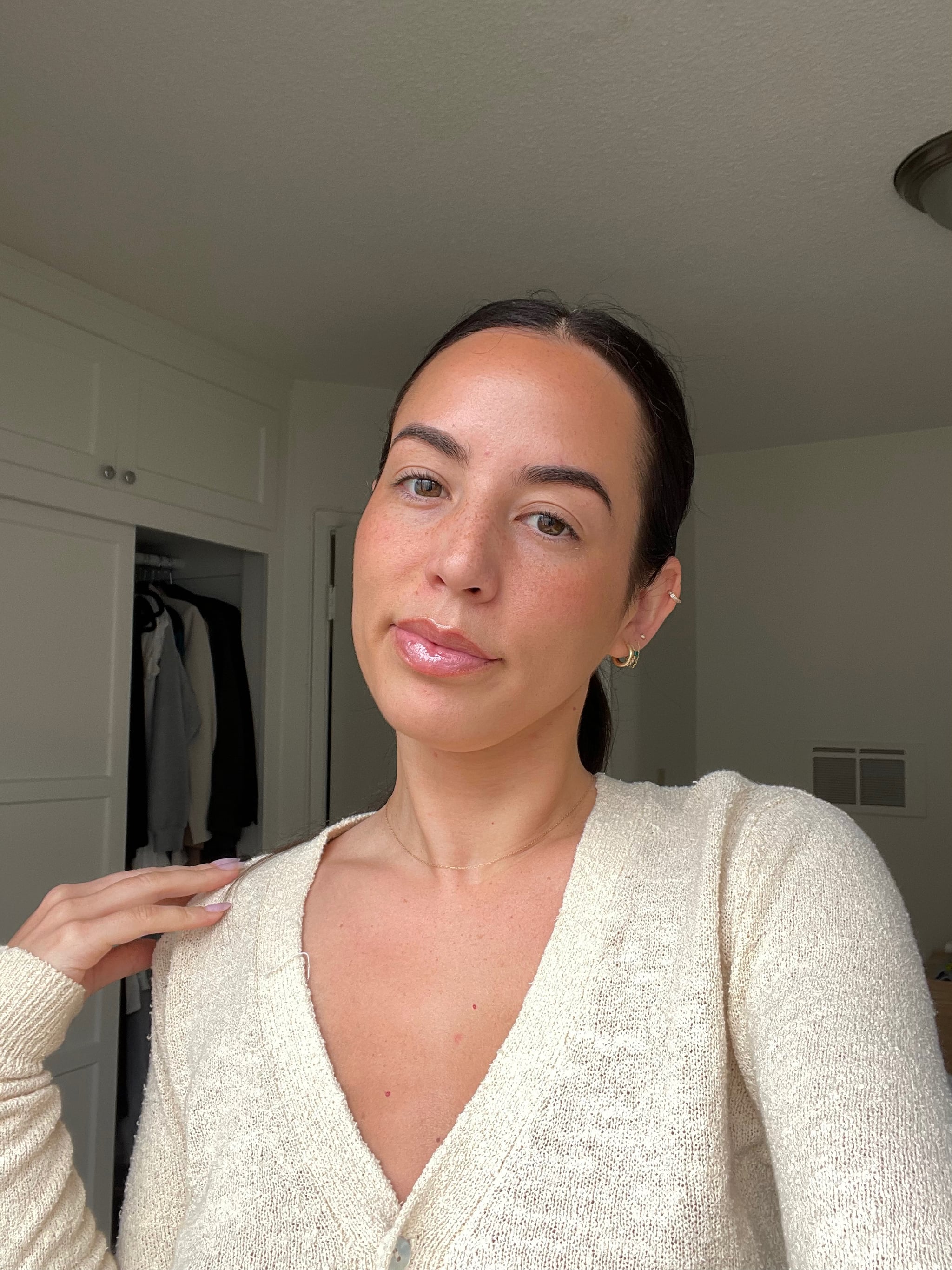 Where is the Chanel Ultra Le Teint Ultrawear All-Day Comfort Flawless Finish Foundation available?
The Chanel Ultra Le Teint Ultrawear All-Day Comfort Flawless Finish Foundation is available directly from Chanel, as well as Ulta Beauty and Saks Fifth Avenue.
Judgement:
Image source: POPSUGAR Photography / Renee Rodriguez




Source link
#notes #Kendall #Jenners #favorite #foundation #worth #hype