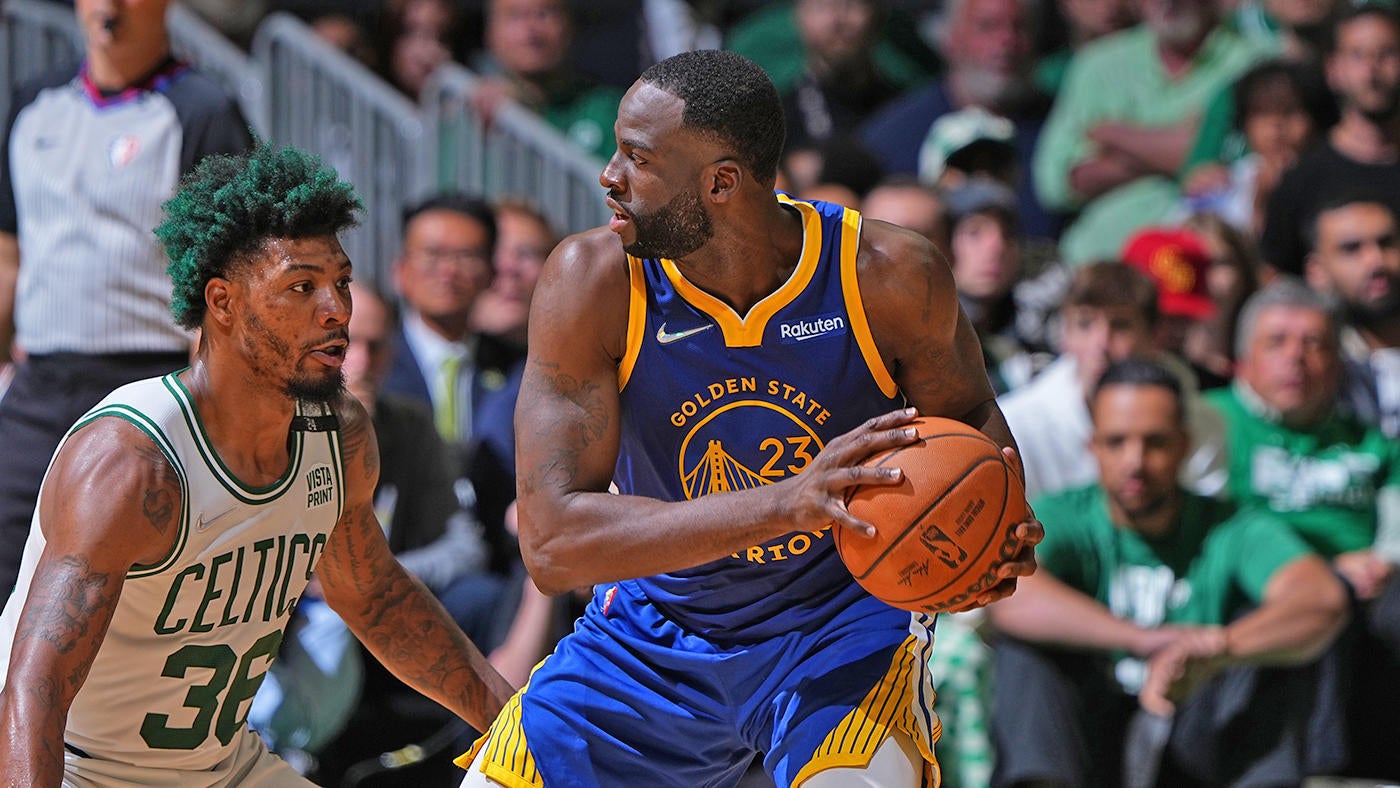 After losing to the Los Angeles Lakers in six games in the Western Conference Semifinals, the Golden State Warriors must make some major roster decisions. The most pressing is veteran striker Draymond Green, who has a player option for next season that he could turn down this summer in favor of unrestricted free agency. At that point, Green would be free to sign wherever he wanted, but the Warriors want to keep him in the Bay Area.
The Golden State front office is well aware of how valuable Green's contributions have been to the team's recent success, and as such, the organization plans to try to negotiate a new deal with the former defensive line player. years, said Anthony. Slater and Shams Charania of The Athletic. Green has spent his entire career with the Warriors since being selected by the team in the second round of the 2012 NBA Draft.
From The Athletic:
But [Joe] Lacob is thirsty for titles and the front office has been reminded once again this season of Green's indispensable value in that quest. Lose Green and probably lose any realistic path to that ultimate goal.

Therefore, the Warriors plan to discuss a new multi-year contract with Green, either through an opt-in and renewal or an all-new deal after an opt-out, sources briefed on the matter say. The athletic. Green has clout: He's expected to have multiple playoff-battling teams in hot pursuit as he enters the open market. But Green and the Warriors seem intent on discussing an extension of their partnership, if the price is right.
After the loss to the Lakers, Green made it clear that he wants to continue his career with the Warriors. "I want to be a warrior for the rest of my life," he said. "I want to ride out with the same guys I rode in with."
It's hard to imagine Green in any other uniform, so it'll be extremely interesting to see if the two sides can eventually extend their partnership. In addition to Green, the Warriors also have a decision to make when it comes to Jonathan Kuminga. After largely being a non-factor in the playoffs this season, the 2021 lottery pick is looking for a bigger role as the team moves forward. If such a role is not available, Kuminga could look for a fresh start.
Again from athletics:
There is an acknowledgment from the Warriors decision makers that some rotational adjustment is needed this summer. That could jeopardize Kuminga's future. It's been hard to fit him into lineup combinations with both Green and Kevon Looney – two non-shooters – and that block in the frontcourt for him is expected to stay in place.

The Warriors and Kuminga representatives are expected to discuss his future this offseason, league sources say. Golden State will have to decide whether Kuminga will get a full-time role going forward, and if not, league sources say the No. 7 in the 2021 NBA Draft wants to be somewhere he can play more.
Also, after a rough run in the postseason, there has been some speculation that the Warriors could be looking at trade guard Jordan Poole. However, according to The Athletic, there is still hesitation to move Poole within the organization due to the offensive firepower he possesses. That doesn't mean the Warriors will not Trading Poole, but it's clearly not something they're committed to no matter what.
Check the opt-in box to confirm that you want to subscribe.
Thanks for signing up!

Keep an eye on your inbox.

Sorry!

There was an error processing your subscription.

Just a year away from winning the title, the Warriors don't need to blow things all the way up, but it's clear that the depth of the team needs to be bolstered for them to continue competing as a contender. To do that, the off-season team will have to answer a host of questions, starting with what to do with Green, Kuminga and Poole.