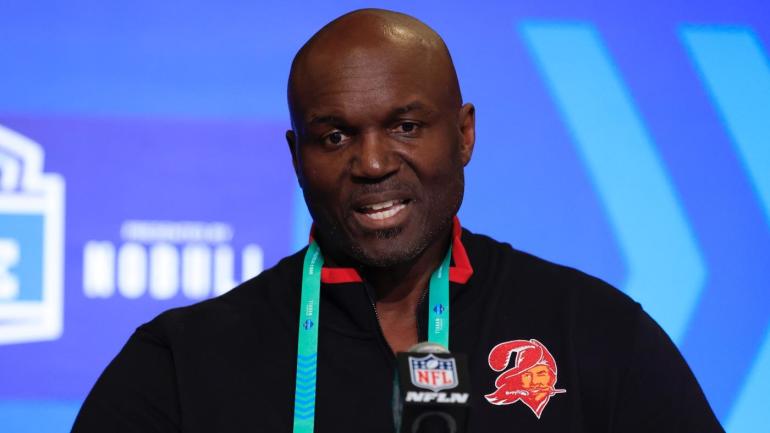 Getty Images
Tampa Bay Buccaneers coach Todd Bowles has already accomplished a lot in 2023 and the NFL season is still several months away. On Saturday, Bowles missed beginner camp to attend his graduation from Mount St. Mary's University in Maryland.
Bowles, 59, received his Bachelor of Science degree in youth and community development. After dropping out of Temple University in 1986 to pursue his NFL dream, Bowles has finally earned his college degree 37 years later.
The Buccaneers tweeted a video of Bowles walking across the stage to get his degree on Saturday while reaching a lifelong goal.
Last fall, Bowles told the Tampa Bay Times that he had promised his mother that he would eventually graduate. Not only did Bowles live up to that promise on Saturday, but he also hopes it sets a good example for his kids.
"Finishing college was something I've always wanted to do over the years because it was something I promised my mom when I started playing in the NFL, and I wanted to keep that promise," Bowles said in September. . "Over the years when I became a father, it became something I wanted to do to set a good example for my sons as they continued their educational path. I have also worked with children quite extensively through my various community projects, and I felt it was important to show them that they can achieve anything they set their mind to."
Bowles enters his second season as coach of the Buccaneers and the team is coming off an 8-9 campaign in 2022. This year Bowles and Bucs will do without Tom Brady as the franchise enters a new era.