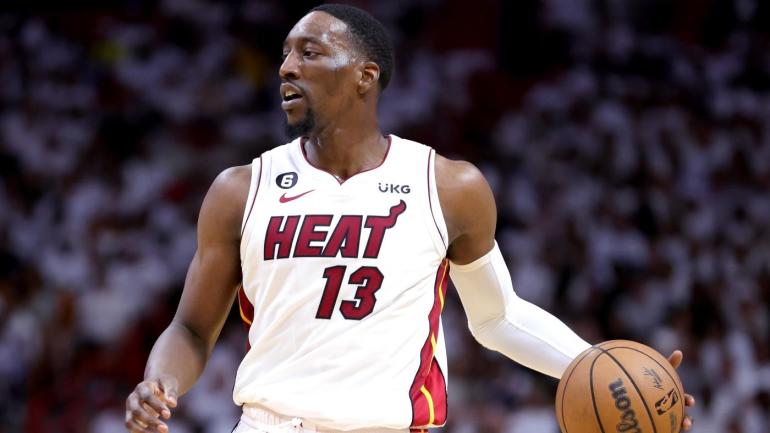 Getty Images
When mom calls, it's best to pick up the phone, especially on Mother's Day weekend. That's even true for NBA players in the middle of a postgame press conference.
After the Miami Heat beat the New York Knicks in Game 6, 96-92, to win the second-round series, Bam Adebayo was talking to reporters when his phone started ringing. Adebayo looked down, realized it was his mother, and quickly answered.
Adebayo informed his mother that he was holding his press conference, but she continued the conversation anyway. After a few seconds, Adebayo ended the conversation with a smile.
Adebayo and the rest of the Heat gave their moms a lot to be proud of on Friday night by knocking out the Knicks and advancing to the Eastern Conference Finals. Adebayo did his part, contributing 23 points and nine rebounds to the win, and now Miami is moving to the conference finals for the second consecutive season and third time in four years.
The Heat can kick their feet up and watch Game 7 between the Boston Celtics and the Philadelphia 76ers on Sunday. Miami will play the winner of that game in Game 1 of the Eastern Conference Finals on Wednesday.