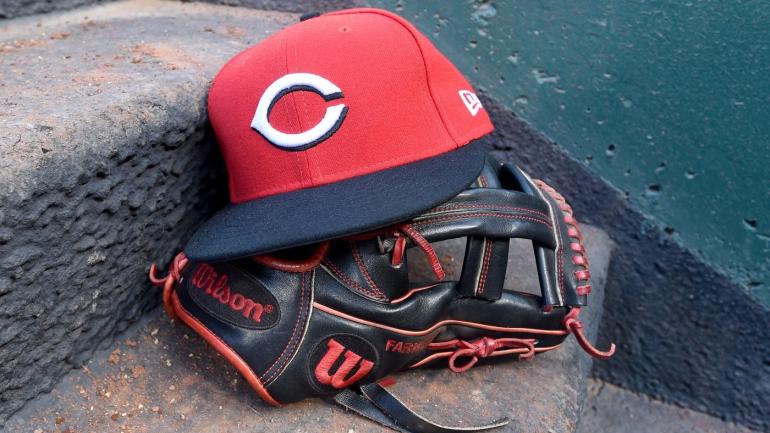 Getty Images
The Cincinnati Reds became the latest MLB team to unveil their Nike City Connect uniforms on Saturday morning. The Reds chose to go for a red and black look for their new threads.
The Reds posted photos of their new uniform on social media and it immediately stands out compared to the rest of the team's current wardrobe. The new City Connect uniforms are all black with red accents, which is a major departure from Cincinnati's traditional white and red color scheme.
The other big change is that the classic "C" logo has been updated for the new look. The logo now consists of "wavelength" lines, according to the team's website. In addition to the more contemporary "C", the jerseys also feature "Cincy" on the chest.
One of the smaller details is the city's motto, "Juncta Juvant", which means "Strength in Unity". That sentence is under a little Buckeye leaf, Ohio's state tree.
The Red will take the field in these kits for the first time when they play against the New York Yankees on May 19. In total, Cincinnati plans to wear the City Connect kit for twelve games this season.