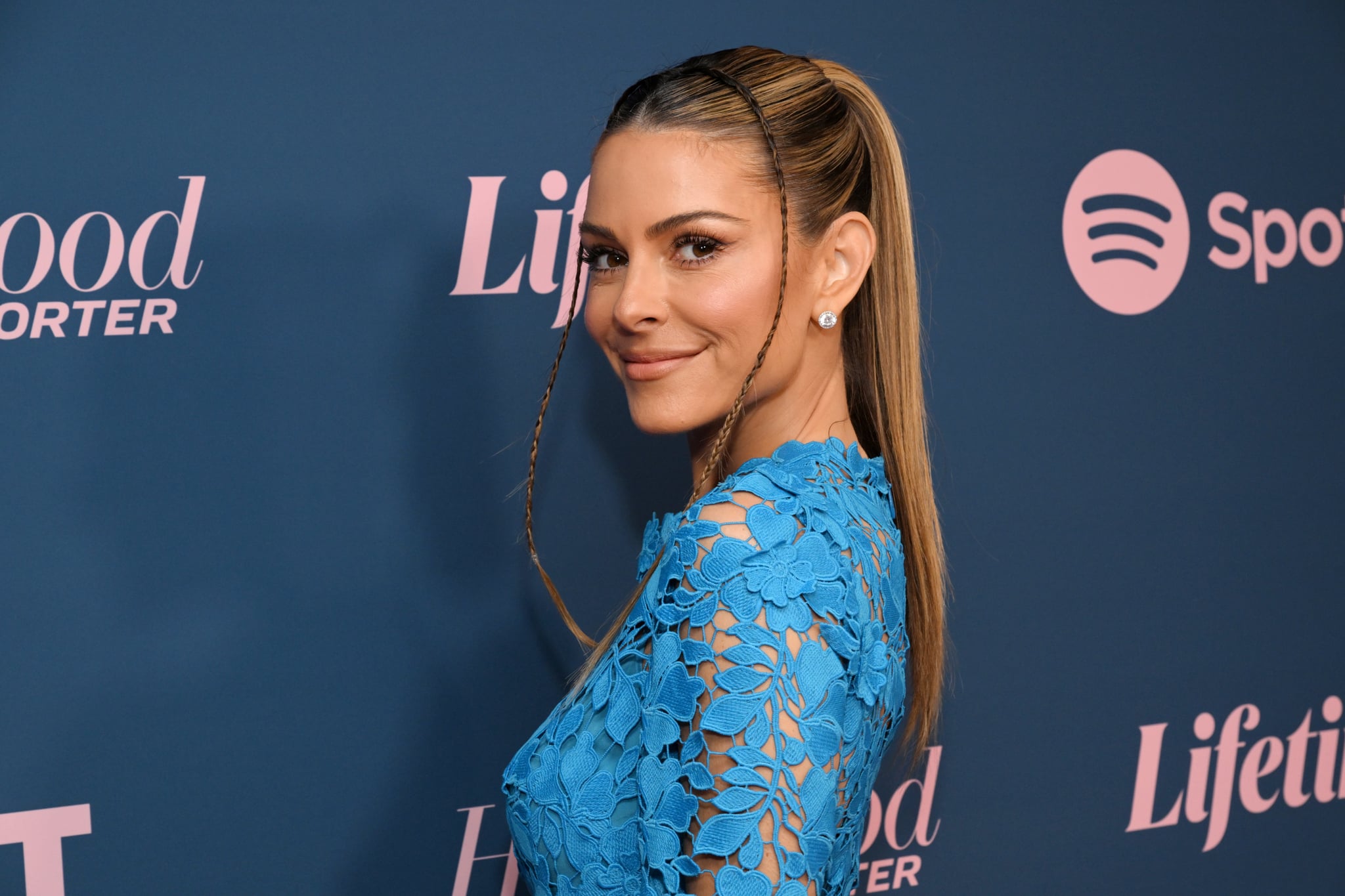 Maria Menounos talks about her experience with pancreatic cancer and says she still hasn't "got it all". The 44-year-old shared information about her experience on Instagram, pointing out that "so few people survive pancreatic cancer".
In an interview with People, Menounos said she was first diagnosed with type 1 diabetes last year after experiencing severe leg cramps. But while she felt better for a while, she soon developed "excruciating abdominal pain combined with diarrhoea." Menounos said she was told "everything is fine," but her symptoms persisted — and got worse. She eventually did a full-body MRI, which found a nearly 4-centimeter mass on her pancreas. In January, she was diagnosed with a stage 2 pancreatic neuroendocrine tumor, a form of cancer.
However, Menounos is not the first celebrity to be diagnosed with pancreatic cancer. Willie Garson, Jerry Springer and Alex Trebek have all died from the disease in recent years. But what causes pancreatic cancer and what are the symptoms? Here's what you need to know.
What is Pancreatic Cancer?

Pancreatic cancer is a type of cancer that begins in the pancreas, an organ that sits behind the stomach, according to the American Cancer Society (ACS). Pancreatic cancer occurs when cells in the pancreas begin to grow out of control.
But there are several forms of pancreatic cancer, and the prognosis varies for each, says Russell C. Langan, MD, associate chief surgical officer and director of surgical oncology, Northern Region at RWJBarnabas Health and Rutgers Cancer Institute of New Jersey.
A pancreatic neuroendocrine tumor, which Menounos had, "is the second most common cancer of the pancreas," says Dr. Langan. But it's treated differently than what's traditionally thought of as pancreatic cancer, or pancreatic ductal adenocarcinoma, the most common cancer of the pancreas, he explains.
What Causes Pancreatic Cancer?
It is not known exactly what causes pancreatic cancer, but there are some known risk factors. According to the ACS, these include:
Tobacco use
Being overweight or obese
diabetes
Long-term inflammation of the pancreas (known as pancreatitis)
Heavy exposure to certain chemicals
Older age
Gender (men are slightly more likely to get pancreatic cancer than women)
Race (Black Americans are at slightly higher risk than White Americans)
Family history of the disease
Certain inherited genetic syndromes
First symptoms of pancreatic cancer

Symptoms of pancreatic cancer usually don't start until the disease is more advanced, says Dr. Langan. However, once symptoms begin, the Mayo Clinic says they can include:
Abdominal pain that radiates to your back
Loss of appetite or unintentional weight loss
Yellowing of your skin and the whites of your eyes (jaundice)
Light-colored stools
Dark colored urine
Itchy skin
A new diagnosis of diabetes or existing diabetes that is difficult to control
Blood clots
Fatigue
Stages of pancreatic cancer

Like most cancers, there are stages for pancreatic cancer that vary in severity and mass size. The National Cancer Institute (NCI) breaks them down:
Stage 0: The cancer is confined to the top layers of the pancreatic duct cells and has not invaded deeper tissues or spread beyond the pancreas.
Stage 1A: The cancer is confined to the pancreas and is no larger than 2 centimeters.
Stage 1B: The cancer is limited to the pancreas and is larger than 2 centimeters, but no more than 4 centimeters.
Stage 2A: The cancer is limited to the pancreas and is larger than 4 centimeters, but has not spread to the lymph nodes.
Stage 2B: The cancer is larger than 4 centimeters and has spread to no more than three lymph nodes.
Stage 3: The cancer is 2-4 centimeters in size and has spread to four or more nearby lymph nodes.
Stage 4: The cancer is any size and has spread to distant sites such as the liver, lungs, or bones.
"Unfortunately, pancreatic cancer is often diagnosed at a late stage because there really isn't a good screening program that can detect early pancreatic cancer," says Wael Harb, MD, a hematologist and medical oncologist at Orange Coast Medical's MemorialCare Cancer Institute. Center in Fountain Valley, California.
Mary Dillhoff, MD, a surgical oncologist at the Ohio State University Comprehensive Cancer Center, says the lack of screening is a "question we often see" among patients. "Right now, we don't have the mammogram or colonoscopy equivalent for pancreatic cancer," she says.
Sometimes a patient's pancreatic cancer is picked up on a CT scan for something else, Dr. Harb says. "But what I usually see is a patient developing symptoms that are already advanced," he adds.
Pancreatic cancer survival rate

Pancreatic cancer has a high mortality rate. The overall five-year survival rate for the disease is only 12 percent, according to the American Cancer Society. However, patients with a localized form of pancreatic cancer can see survival rates of up to 44 percent, the organization reports.
"Whatever the prognosis, we don't know how that particular person will do with treatment," says Dr. Dillhoff. "I'm trying to refocus on them. How they're doing and what their response to chemotherapy is like is more important than trying to predict how long they'll live based on data. We still have hope on an individual level."
Dr. However, Langan says overall pancreatic cancer prognosis is improving. "For a very long time, the average survival for pancreatic cancer was two years," he said. "The five-year survival rate when I first started was 4% for all entrants. Obviously we have a long way to go, but it has increased."
Can pancreatic cancer be cured?

Pancreatic cancer is usually treated with one or more of five options, the NCI says, including surgery, radiation therapy, chemotherapy, chemoradiation therapy and targeted therapy.
Pancreatic cancer can be cured if detected early, Dr. Harb says. "Once it has metastasized, spread beyond the pancreas to other organs, there is no cure," he adds.
"While the majority of patients will not be cured, it's always something we strive for," says Dr. Langan. "It really needs to become a multimodal therapy to give patients the chance of long-term survival."
Dr. Langan underlines the importance of hope in pancreatic cancer. "You have to keep hope," he says. "Myself and others who treat this disease really emphasize this."




Source link
#pancreatic #cancer #treated