Jeremy Renner has shared another health update following his fatal snowplow accident.
Earlier today, the 52-year-old actor took to his Instagram stories and shared a glimpse of his lower body while doing physical therapy. Along with the photo, he also wrote a caption that read, "Lower pain levels mark great progress…" He also added, "Making recovery and surpassing goals a daily habit."
The Avengers actor then shared a photo of his leg donning a "bone growth stimulator" for his recovery. A few hours ago, Renner also shared a video of him working out on his Instagram space. In addition to the video, he also wrote a caption. It read, "UPDATE: I've decided to endure the pain of progress (this damn shattered shin) and take the new parts for a little test drive. The body is amazing…. Even though I feel like the tin man, who needs oil for all my new joints (hips, knees, ankles, shin, etc.). Encouraged after this warm up to keep going (don't tell my PT). (laughing emoji)".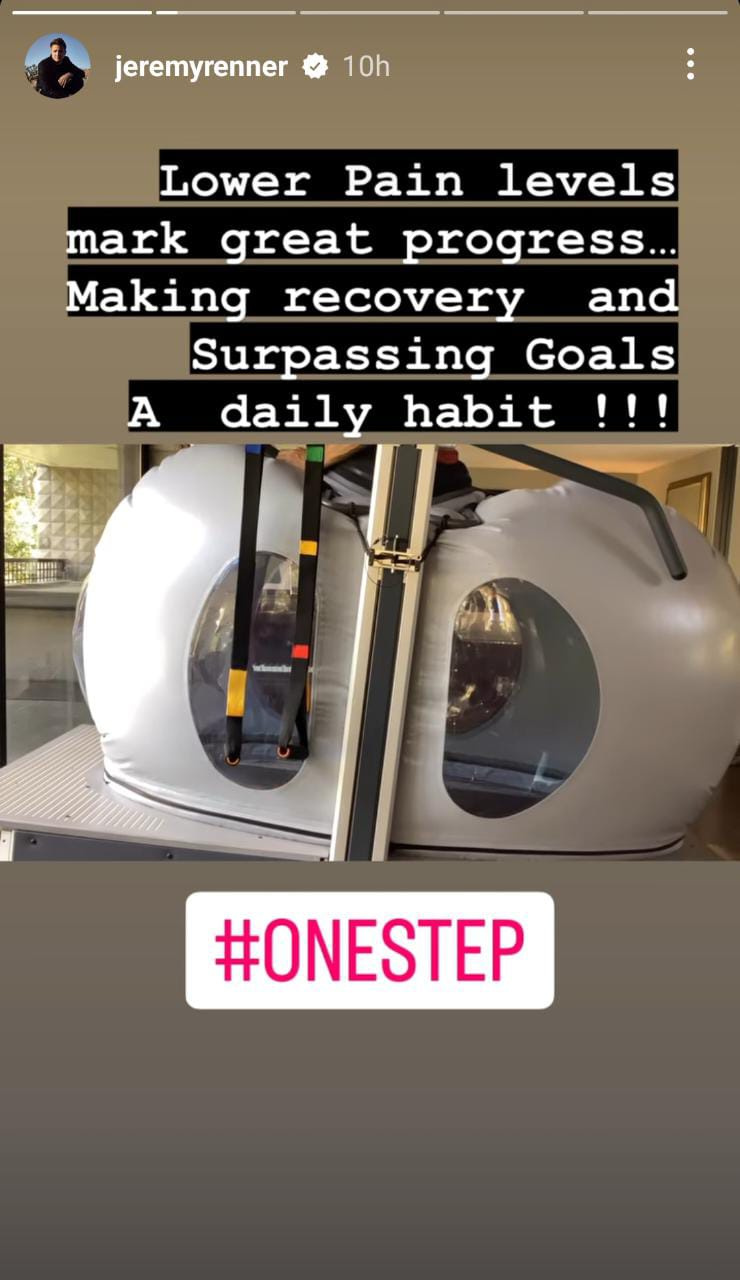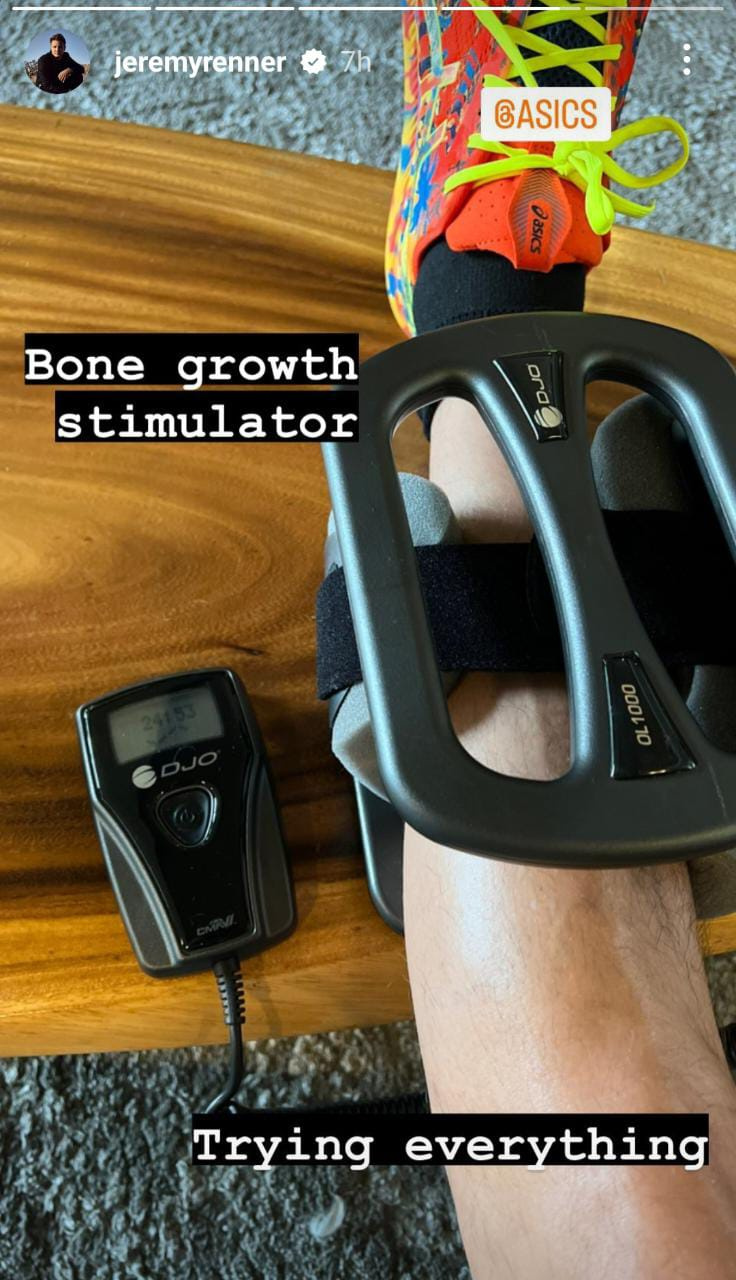 Fans and friends react to Jeremy Renner's recovery videos
As soon as Jeremy Renner shared sneak peeks of his recovery process, fans and friends flooded the comments section of his Instagram post. While some encouraged him, others also asked for rest. Renner's Avengers co-star Ryan Reynolds wrote: "That's the stuff!!! (red heart emojis)". One fan commented, "Calm down man (folded hands emoji), you have all the time in the world to recover. If you do it right, your body will serve you well for decades to come (red heart emoji)."
What happened to Jeremy Renner?
For the uninitiated, Renner suffered blunt chest trauma and other orthopedic injuries, including more than 30 broken bones, after he had an accident while plowing snow outside his home in Reno, Nevada, on New Year's Eve. The accident happened when a 14,300-pound snowplow ran over him while the 52-year-old actor was helping a family member pull a vehicle out of 3 feet of snow. He was airlifted from his home to the hospital, where he underwent surgery on January 2.
The actor recently made his first red carpet appearance when he attended the premiere of his Disney+ show Rennervations, which was released on April 12.
READ ALSO: Jeremy Renner Gives First Interview After Snowplow Accident; Says he would "do it again" to save his nephew




Source link
#Jeremy #Renner #recovery #months #fatal #snowplow #accident