070 Shake, real name Daniela Velez-Brito, is an aspiring music singer known for her distinct style and deep vocals. She is one of many new artists whose work is hard to explain because it combines so many different forms: pop, alternative, ambient and hip-hop.
Already one of the most intriguing new artists to watch, she's now hitting the mainstream for the first time, thanks to a brilliant and happy collaboration. 070 Shake can be heard on Raye's latest song, "Escapism", which has become a huge success. The song debuted at number 1 in the UK (where Raye is from) and is already a top 40 hit in the US.
As she made headlines, here are five fascinating facts about the 070 Shake before she rose to fame.
READ ALSO: Lily-Rose Depp confirms months-long romance with "crush" 070 Shake
Name and early career
Shake started her musical career as a member of the musical collective 070, which consisted of almost a dozen people. The band's name was inspired by their common hometown of North Bergen, New Jersey, which also inspired Shake's stage name, which was derived from local zip codes. Shake has credited Michael Jackson, Lauryn Hill, and Missy Elliott as inspirations for her work.
First album
Shake finally released her debut album Modus Vivendi in 2020 after offering fans songs, a mixtape and an EP. The album was critically acclaimed for its distinct combination of alternative R&B, hip-hop, and soul music, as well as Shake's hauntingly beautiful and thought-provoking lyrics. Songs on the CD include "Guilty Conscience" and "Morrow", both of which demonstrate Shake's ability to address complicated emotions and issues in her music.
Shake's second album, You Can't Kill Me, is expected to be released in the summer of 2022. While both titles received praise and acclaim from the music industry and reviewers, neither was a hit.
READ ALSO: The Idol teaser: Lily-Rose Depp to play the controversial pop star in HBO's drama series
Collaboration between Kanye West and Shake
Shake gained popularity in 2018 after she appeared on Kanye West's hit "Ghost Town" from his album Ye. Behind the scenes, the two worked together writing and producing in Wyoming, where the rapper enlisted the support of many of his favorite bands to help him try and explore new things.
The producer, songwriter and singer still appears to be tied to West's GOOD Music label; however, it's unclear what the company's situation is and whether Shake will continue to work with the struggling hip-hop giant.
070 Shake – Sexuality
Shake has often favored she or her pronouns in her writing when describing love, but she does not use one term over another.
She spoke about her sexuality in an interview with Pitchfork, saying, "I don't really identify myself as gay or gay or anything." "I only like girls."
Shake's honesty about her sexuality has made her a role model for many young LGBTQ individuals and has helped raise awareness among the community, particularly in the hip-hop business, which has been lagging behind in this area.
Performances
Shake's live performances are known for their intensity, emotion and musical inventiveness. She has wowed audiences with her dramatic stage presence and strong vocals at prominent festivals such as Coachella, Rolling Loud and Afropunk.
She's also opened for Kid Cudi, and later this year she'll be introducing Coldplay on the final leg of their Music of the Spheres World Tour.
READ ALSO: Lily-Rose Depp explains her silence on the Johnny Depp-Amber Heard case, slams the 'fake baby' label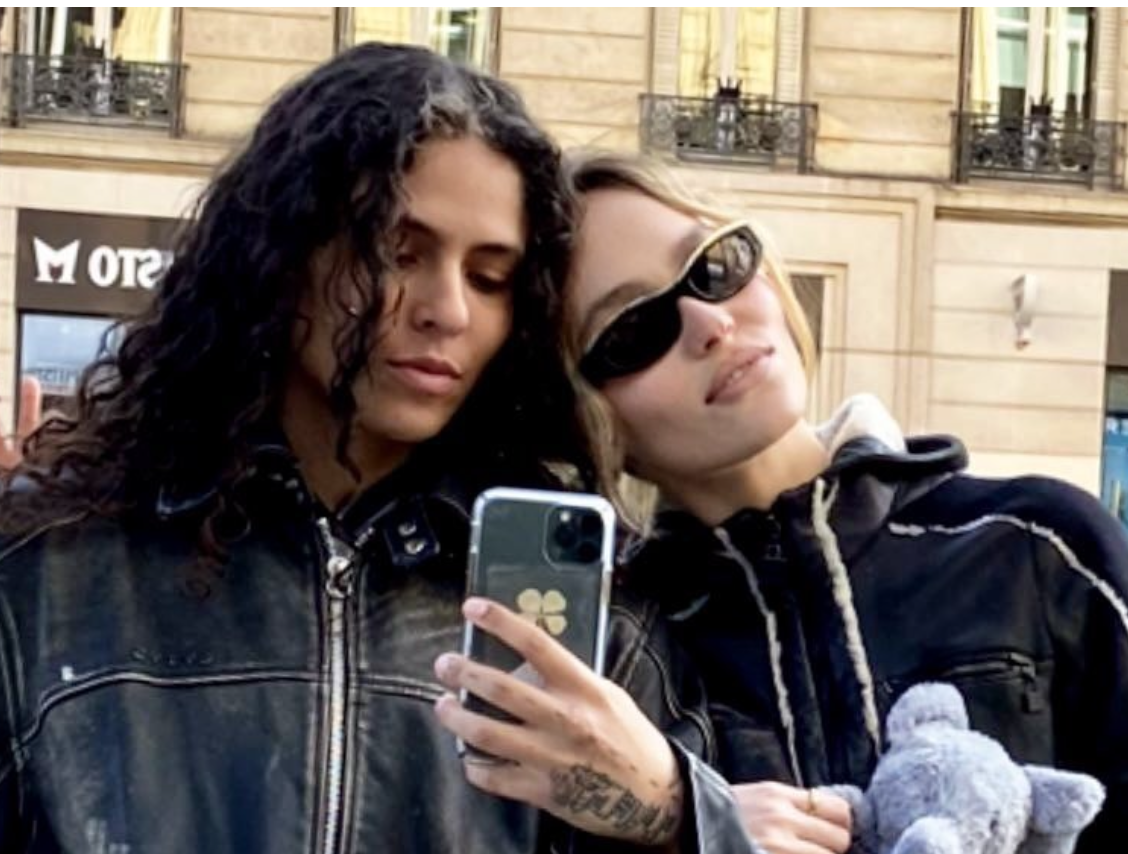 READ ALSO: Tony Awards 2023: Will the event be postponed due to the writers' strike?




Source link
#LilyRose #Depps #girlfriend #shake #female #rapper