Taylor Swift and Matty Healy made headlines this morning after their rumored relationship came to the fore. In case you missed it, The Sun reported that weeks after her split from longtime beau Joe Alwyn, Taylor started dating the 1975 frontman, Matty Healy. But who is this new 'London Boy' with whom the Grammy award-winning singer is apparently 'madly in love'? Read on to find out.
5 things you need to know about Taylor Swift's rumored boyfriend Matty Healy
Matty Healy, born Matthew Timothy Healy, was born on April 8, 1989 in London, England. He is best known as the lead singer and guitarist of the pop rock band The 1975, which was formed in 2002. The band's latest album was released in 2022 and was titled Being Funny in a Foreign Language. Here are 5 things you should know about Matty Healy.
Matty Healy struggled with heroin addiction
Matty Healy struggled with heroin addiction. In 2017, he entered rehab for six weeks after realizing he needed help following a pompous diatribe calling himself "the main deal" when discussing future music with his bandmates.
The musician has been clean for quite some time. "I've been clean for ages, I'm in the gym all the time, everyone feels good," he told The Guardian in September 2022. ."
2. Matty Healy apologized to Ice Spice after his racist remarks
Matty Healy received backlash after making some derogatory comments about rapper Ice Spice during his appearance on The Adam Friedland Show in February 2023. Adam Friedland, his co-host Nick Mullen and Matty mocked Ice Spice and commented on her body and accent. According to Rolling Stone, they called her things like Inuit Spice Girl and a "chubby Chinese lady."
When he received backlash for his racist comments, Matt Healy apologized to Ice Spice on stage at a show in Aukland, New Zealand. "I just feel a little bad and I'm a little sorry if I offended you," Matty said. Ice Spice, I'm sorry. It's not because I'm annoyed that my joke was taken the wrong way. It's because I don't want Ice Spice to think I'm ad***. I love you Ice Spice. I'm very sorry."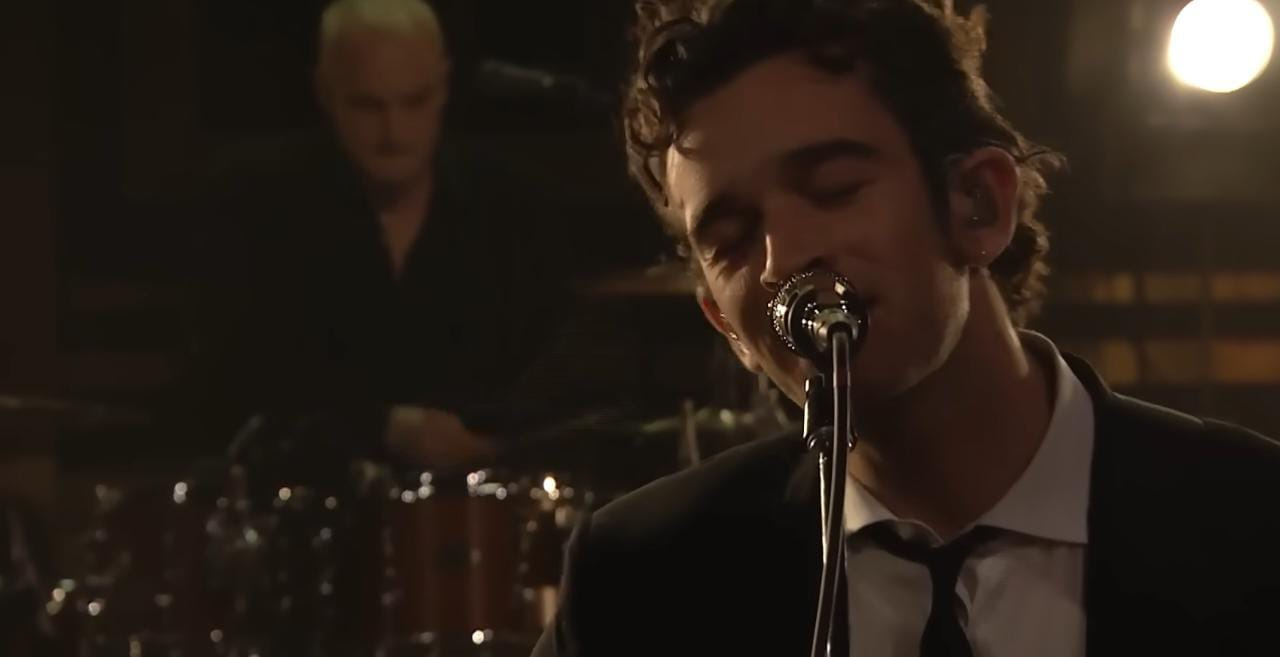 3. Matty Healy's past sexual experiences affected his mental health
During his interview with The Guardian, Matty Healy revealed that his past sexual experiences had affected his mental health, forcing him to seek therapy. 'I'll be very honest with you. I'm not going to be specific, but I had some early sexual experiences that, as I got older, were really hard to deal with," he admitted. "It had nothing to do with what was happening in my family or home, it was these… different things that happened. So my mental health was a result of negotiating teen and young man sex and romantic relationships."
4. Matty Healy deleted his social media space
In April 2023, Matty deleted his Instagram account. He announced this during a show in Adelaide, Australia. "It's because everything happens in eras. The 1975 band is a very eras band. The era of me being a ****** a******** is coming to an end. I've had enough, he stated: "I perform all the time and it's my job and I love doing this but I can't perform offstage anymore because I just want to be a dude," said the 34-year-old singer .
5. When Matty Healy said dating Taylor Swift would be "emasculating."
Matty Healy previously shut down rumors that he was dating Taylor Swift. "If I had dated Taylor Swift I would have been, 'F****** hell! I'm not Taylor Swift's boyfriend," he said during an interview with Q magazine (via Entertainment Tonight). "You know, 'F*** THAT.' That is also a man thing, a demasculine, demasculine thing."
READ ALSO: Here's why fans of Taylor Swift got 'High Infidelity' trending on April 29


Source link
#Taylor #Swifts #Rumored #Boyfriend #Matty #Healy #frontman